Donna Fay, Assistant Vice President and Corporate Secretary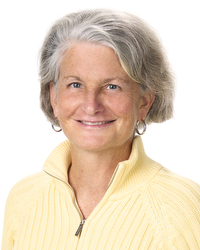 Donna Fay is an assistant vice president, corporate secretary, and assistant to the president and first vice president at the Federal Reserve Bank of Atlanta. In this role, she oversees governance, planning, and administrative support for the board of directors and board committees. She also supervises the executive support function and is secretary to the executive leadership committee.
Before she assumed her current responsibilities, Fay was director of the regional bank organization holding company unit in the Supervision, Regulation, and Credit Division of the Atlanta Fed. In that role, she provided technical and managerial support in supervising holding companies within the regional bank portfolio. Fay joined the Atlanta Fed in 1998 as a senior examiner and was promoted to director of wealth management and operation risk in 2005. She was then named director of the quality assurance group in 2010.
Fay is very active around the Atlanta Fed, serving as co-executive sponsor of one of the Bank s employee resource networks and champion for new technology adoptions.
Before joining the Federal Reserve Bank of Atlanta, Fay worked in various roles at several large banking organizations in the Southeast. She earned a bachelor's degree from the University of South Florida and a master's degree in business administration from the University of South Carolina.