Staff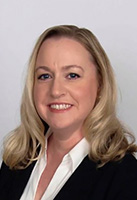 Julie Kornegay
Engagement Liaison
julie.l.kornegay@atl.frb.org
Areas of Expertise:
Secondary education, economic and financial education, career and technical education, and workforce development
Recent Work:
Benefits cliffs, competencies and skills-based workforce ecosystems, stackable credentials, and barriers to higher education and training
Biography

Julie Kornegay is an engagement liaison with the Federal Reserve Bank of Atlanta's Community and Economic Development team. In this role, she interacts with key stakeholders, including state agency partners, community leaders, and industry.

Kornegay joined the Atlanta Fed's Birmingham Branch in 2005 as an economic and financial education outreach specialist. Her role included statewide outreach and speaking engagements that focused on helping educators and community members develop a deeper understanding of economics, finance, and workforce development issues.

She has served as an adjunct professor at the University of Alabama at Birmingham's School of Business, teaching financial education courses.

She currently serves on the Alabama Department of Education's Career and Technical Education's Work-Based Learning Advisory Council. She also serves as a member of Governor Ivey's Human Capital Task Force and holds a leadership role in the Alabama Committee on Credentialing and Career Pathways Technical Advisory Council as the finance technical advisory committee's officer. In 2021, she was appointed to the Alabama Workforce Development Board.

Kornegay earned a bachelor's degree in political science and a master's degree in secondary education from the University of Alabama at Birmingham. She is currently a doctoral candidate in higher education administration at the University of Alabama.