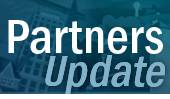 January/February 2012
Articles
Departments
Subscribe Online
Materials from Small Business and Entrepreneurship during an Economic Recovery forum now available
On November 9-10, the Board of Governors of the Federal Reserve System hosted a forum on Small Business and Entrepreneurship during an Economic Recovery in collaboration with the Federal Reserve Bank of Atlanta and the Ewing Marion Kauffman Foundation.
This forum brought together experts from a range of disciplines to share their perspectives on small business issues, including ideas around the financing and technical needs of small businesses and entrepreneurs, and the important role these firms are playing in creating jobs in the current economic environment. It was also organized to address some of the unique issues and challenges faced by women- and minority-owned firms as a way to identify research, policy, and practice recommendations to better support these groups.
View materials from this event, including conference papers, video clips, transcripts, and speaker presentations.