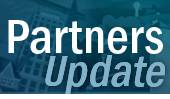 January/February 2012
Articles
Departments
Subscribe Online
Negative Equity Impedes Real Estate Market Recovery
How many people owe more than their homes are worth? According to Chief Economist Mark Fleming of CoreLogic, a provider of consumer, financial, and property information, analytics, and services to business and government, over 10.7 million households, or about 22 percent, are in this position as of the third quarter of 2011. It's called negative equity and it's a serious problem, particularly in five states—Nevada, Arizona, Florida, Michigan, and Georgia—which account for more than half of the 10-plus million.
Negative equity makes it difficult for homeowners to sell their homes because they would have to bring money to the table at closing, and those with mortgages not owned by a government-sponsored enterprise often do not qualify for loan modification and refinancing programs, creating challenges for consumers and for a struggling housing market.
And even more households—22 million, according to CoreLogic—have insufficient equity (less than 20 percent equity in their homes). These borrowers are vulnerable to the potential for continued home price decline.
Fleming visited Atlanta to participate in Exploring the Impediments to a Real Estate Recovery: A Policy Discussion that was hosted by the Atlanta Fed's Center for Real Estate Analytics in early December. Listen to a podcast interview with Fleming about negative equity trends and access other conference materials.