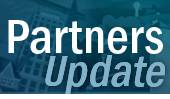 Articles
Departments
Subscribe Online
Call for Papers: Research Symposium on Younger Americans
The Center for Household Stability at the St. Louis Fed seeks papers for its second annual research symposium on May 8–9, 2014. The event is hosted in partnership with the St. Louis Fed's Research Department and the Center for Social Development at Washington University in St. Louis.
The symposium will focus on the challenges younger Americans face in building healthy balance sheets and achieving economic stability and upward mobility. The conference organizers invite the submission of empirical, theoretical, and policy papers on how balance sheets affect the financial success of Americans age 40 and under. Other proposed topics include:
How challenges such as high unemployment and student loan debt may affect younger Americans' prospects for accumulating and retaining wealth
The connections between the balance sheets of younger Americans and economic growth
To submit a paper for consideration, please send a detailed abstract (roughly 500 to 750 words) in PDF format to Bryan.J.Noeth@stls.frb.org. The submission deadline is December 4.
For more information, see the Call for Papers.