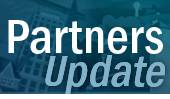 November/December 2014
Articles
Departments
Subscribe Online
Webcast to Feature Recent Fed Report on Young Workers
What are some trends in the educational attainment, work experience, and expectations of young adults aged 18 to 30? An upcoming live webcast will focus on millennials and showcase a Federal Reserve Board report, In the Shadow of the Great Recession: Experiences and Perspectives of Young Workers. The report is based on the Board's 2013 Survey of Young Workers, which gauged the experiences and aspirations of millennials entering the workforce.
Access the webcast online

from 2 to 3 p.m. ET on November 19.
Featured speakers include Heidi Kaplan and Christopher Smith of the Federal Reserve Board, Jennifer Wang of Young Invincibles, and Andrew Hanson of Georgetown University Center on Education and the Workforce.
The report will be featured on the Community Development tab of the Fed Board's website
on November 18.