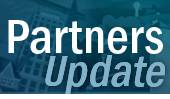 November/December 2014
Articles
Departments
Subscribe Online
Fed Webinar to Highlight the Performance Context
What are the potential uses of the performance context for the Community Reinvestment Act (CRA), and why does it matter for community development efforts? Join community development practitioners, researchers, and policy experts from across the country on Thursday, December 11, at 3 p.m. ET for a webinar session on this topic.
Robust community development research, or performance context, is an important part of the CRA examination process, as it identifies needs and opportunities that exist within low- and moderate-income neighborhoods. The performance context also creates a framework for evaluating a bank's performance in meeting community needs. Participants will hear from both a regulator and banker on what makes a good performance context and how that information can be used to tell a compelling story about CRA performance and maximize a bank's intended impact.
Featured speakers include Jessica LeVeen Farr, Federal Reserve Bank of Atlanta; Beth Trotter, IberiaBank; and William Dowling, Federal Reserve Bank of San Francisco. Register
for this session at the Connecting Communities® website. Participation is free, but preregistration is required.
Also, save the date for our January 8 session. It will focus on a recently issued Fed report that looks at the work experiences and expectations of young Americans entering the labor market. The featured report
is available on the Community Development tab of the Fed Board's website.
These events are part of the Federal Reserve's Connecting Communities® series, a national initiative intended to provide community development practitioners, financial institution representatives, policymakers, and others with timely information on emerging and important community development topics.