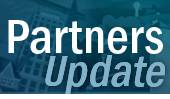 November/December 2014
Articles
Departments
Subscribe Online
Register for the 2015 Federal Reserve Community Development Research Conference
Federal Reserve Board Chair Janet Yellen and Nobel Prize-winning economist Joseph Stiglitz will provide keynote speeches at the Federal Reserve's community development research conference in 2015.
This ninth biennial conference, Economic Mobility: Research & Ideas on Strengthening Families, Communities & the Economy, will take place April 2–3 in Washington, D.C. The conference organizers will use the broad theme of economic mobility to advance participants' understanding about how people and communities get ahead, where impediments exist, how factors such as inequality play a role, and what has changed over time.
Early bird registration
for the event has been extended through Wednesday, February 11, for a savings of $75 off the regular rate. Please register early, as previous conferences have sold out and space is limited.
Community developers and practitioners, policymakers, lenders, the philanthropic community, researchers, the financial services sector, state and local economic development agency representatives, and students are all encouraged to attend.