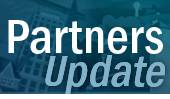 November/December 2014
Articles
Departments
Subscribe Online
Survey Shows Banks Easing Loan Terms to Businesses, Households
Consumer loans were only slightly easier to come by last quarter, according to the Federal Reserve's latest quarterly survey of senior loan officers. The Atlanta Fed's Financial Update highlights the November survey results, a compilation of responses from representatives of 76 domestic banks and 22 U.S. branches and agencies of foreign banks. A small share of banks reported greater willingness to make installment loans compared with the previous quarter, and some banks reported easing standards for approving credit card applications.
Of particular interest to community and economic development practitioners are findings on retail small business loans and subprime auto loans. Banks reported that over the past year, the volume of applications for retail small business loans was close to the midpoint of its range over the past decade. Meanwhile, a modest net share of banks said that their underwriting policies for such loans were "somewhat tighter" than the midpoint of the range. Nevertheless, the majority of banks said they expect their retail business lending to increase moderately over the next 12 months.
Regarding subprime auto lending, only a quarter of banks said they currently originate these types of loans. Of that group, most reported no change in their lending policies and expected little change to the policies during the next year.