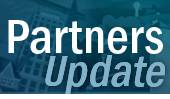 May/June 2015
Articles
Departments
Subscribe Online
Fed Webinar Will Explore Best Practices in Program Evaluation
Policymakers, private and public sectors, and community organizations seek viable approaches to evaluate program impacts, both after the completion of a program and in real time in order to learn and adapt practices to local conditions. However, evaluation in the absence of randomized control trials poses unique challenges including possible selection bias. Feedback and support processes that require real-time data collection and organization confront additional challenges.
Join community development practitioners, researchers, and policy experts from across the country on Thursday, May 28 at 3 p.m. ET for a webinar session on these challenges and possible solutions. Speakers will also share the intuition behind the methods and the available models that can be applied in practice, especially in complex and even trying conditions.
Featured speakers include Wenhua Di, Federal Reserve Bank of Dallas; Daniel Millimet, Southern Methodist University; and Moira Inkelas, University of California, Los Angeles.
Register for this session at the Connecting Communities® website. Participation is free, but preregistration is required.
These events are part of the Federal Reserve's Connecting Communities series, a national initiative intended to provide community development practitioners, financial institution representatives, policymakers, and others with timely information on emerging and important community development topics.
Stay tuned for our next session, Key Findings from the Fed's 2014 Survey of Household Economics and Decisionmaking, to take place on June 11.