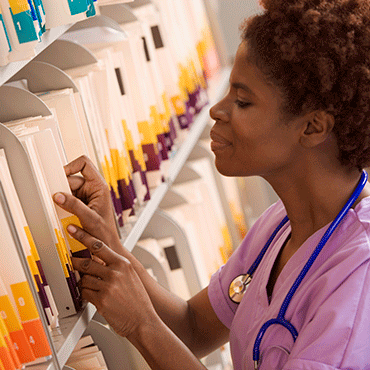 Much has been made about the skills gap that exists in the U.S. economy today. Employers argue they can't find qualified workers to fill open positions and sometimes ask for a higher level of education than the job requires to find the best candidate.
New research from the Federal Reserve Banks of Philadelphia and Atlanta finds that the level of education requested to fill similar jobs across metro areas in the country varies substantially. Employers' preferences for a bachelor's degree are higher in places where recent college graduates are relatively more numerous, in places where wages are higher, in larger metro areas, and in the Northeast. The report finds this to be true overall and for four middle-skills occupations that can provide less-educated workers with a toehold in the middle class.
The status quo is counterproductive for both workers and employers. Are there solutions that connect talented workers with decent-paying jobs based on their demonstrated skills and competencies rather than on their degree? Find out by joining us for this one-hour Connecting Communities webinar. You'll hear from leading experts within the Federal Reserve and across the community development field as they engage in a dialogue about recent research and current initiatives to close the skills gap.
Speakers include:
Keith Wardrip, Federal Reserve Bank of Philadelphia
Mels de Zeeuw, Federal Reserve Bank of Atlanta
Andi Rugg, Markle Foundation
Sally Smyth, Opportunity@Work
Papia Debroy, Opportunity@Work
Register for the April 13 webinar, which takes place at 3:00 p.m. ET. Participation is free, but preregistration is required.
The Connecting Communities® webinar series is a Federal Reserve System initiative providing a national audience with timely information on emerging and important community and economic development topics. All sessions are recorded and archived on the Connecting Communities® website.