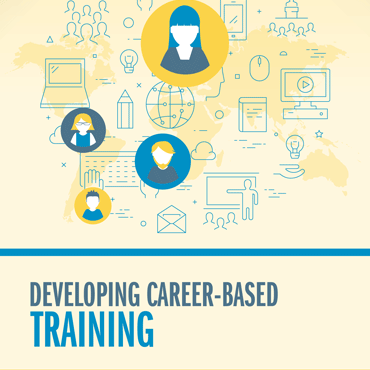 Career-based training, or educational opportunities that are closely tied to the labor market, can create significant opportunities for students, job seekers, and current employees interested in careers that require technical skills or other nontraditional education. Many organizations understand this and embrace it as a key principle of the work they do in developing training and workforce development programs. However, some organizations struggle with how to start a program or shift resources toward programs closely aligned with employer and labor market demands.
Numerous programs across the country demonstrate how different organizations have adopted new policies, stretched thin budgets to support training and skill development for frontline workers, and focused on often-disadvantaged populations to create new opportunities for these groups.
Competency-based education is a new model being deployed in higher education in which students complete courses when they have mastered the subjects and concepts rather than being limited by the time allotted to the course. This creates opportunities for students to move on to additional training or work when they are ready and for others to take the time necessary to develop mastery. Raritan Valley Community College in New Jersey was an early adopter of competency-based education in some of its programs and found that even with a number of challenges in implementation, results were promising for students and learners.
Health care organizations and hospitals frequently find it challenging to attract and keep staff. Technical skills change often and have become more complex, but soft skills or good "bedside manners" are critical as well. A number of health care organizations, both large and small, have identified current frontline staff as ideal candidates for more technical jobs and developed programs to help support their development. At the same time, these training programs have improved patient outcomes and the quality of care—a win-win situation. Big hospital systems like the University of North Carolina Health Care System and small community-based programs like Chesapeake Connections in Baltimore have found ways to utilize resources to create these programs.
Additionally, many programs across the country have found ways to help disadvantaged and often unique populations. The Hospitality Institute, a part of Miami Dade College, trains homeless residents and very new immigrants to help them access a job in the hospitality industry. The program helps workers enter formal employment, often for the first time.
These cases and others are explored in our new ebook, Developing Career-Based Training, which examines various approaches to establishing technical and career-based training and the importance of building out the skills needed for the workforce in today's increasingly complex and rapidly changing global economy.
The Atlanta Fed ebook is a collaboration of national experts in workforce development. It contains case studies that highlight local and regional efforts across the country.
Chapters focus on how workforce development programs have created training to support career opportunities for workers, including:
Career and technical education
Competency-based education
Industry and employer investment in career pathways
Health care worker education
Sector-based training strategies
Training for disadvantaged populations
You can download the free ebook in various formats. Follow the Atlanta Fed and the discussion about the ebook on Twitter using the hashtag #TransformWorkforce.