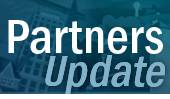 January/February 2018
Articles
Departments
Subscribe Online
Webinar to Address Labor Market Issues
In today's labor market, companies across the country are adopting new business practices to create good jobs to attract, retain, and grow their talent. To examine these issues, the Federal Reserve Bank of Kansas City is cohosting a three-part webinar series on strategies to promote and improve quality jobs for lower-wage workers. The series is a partnership with the National Fund for Workforce Solutions, the Aspen Institute, and the Good Companies, Good Jobs Initiative at the Sloan School of Management in connection with the Federal Reserve System's initiative Investing in America's Workforce.
The first webinar in the series will explore how the changing labor market is affecting two manufacturing companies and the strategies they use to design higher-quality jobs, improve working conditions, and strengthen operations. Panelists will also discuss the role of technology in enhancing job quality and expanding employment. The webinar will conclude by offering a menu of practices and programs used by employers across industry sectors proven to increase their competitive advantage and help them to become an employer of choice. Fred Dedrick of the National Fund for Workforce Solutions will moderate the session.
Panelists include:
Kathy Jewett, XLT Inc.
Mike Madina, Optimax Systems Inc.
Register for the February 22 session, which takes place at 3:00 p.m. ET. And mark your calendar for upcoming webinars in this series: Engaging Workers in Creating Good Jobs on March 22 and In Search of the Employment "High Road": A Research Perspective on Developing Good Jobs on April 26. Participation in this series is free, but registration is required for each webinar.
More about the Investing in America's Workforce initiative
Investing in America's Workforce is a Federal Reserve System initiative to reimagine and reframe workforce development efforts to improve outcomes for workers, more competitive businesses and greater regional economic growth. Learn more about the initiative, explore additional resources, and join the conversation at #InvestInWork.