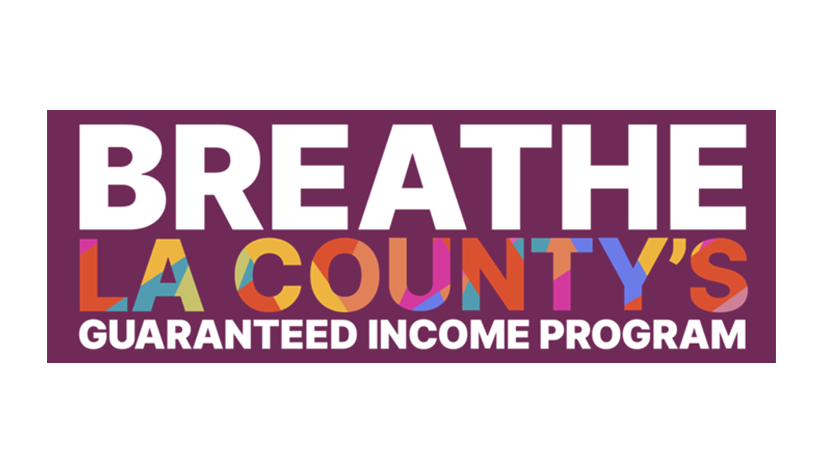 Breathe: LA, Los Angeles County
Breathe:LA is a guaranteed-income project that will provide 1,000 eligible residents with $1,000 a month for three years. Breathe:LA will study the effects of the project's impact on the economic stability of participants, as well as its impact on participants' overall health and well-being. The program is open to anyone in Los Angeles County who meet all the criteria in the following list. They must:
Be 18 years of age or older.
Live in a Los Angeles County neighborhood that falls at or below 100 percent of the county's area median household income (AMI).
Have a household income that falls at or below 100 percent of the county's AMI for a single-person household or have a household income that falls at or below 120 percent of the county's AMI for households with two or more persons.
Have been negatively affected by the COVID-19 pandemic.
Not be currently enrolled in another guaranteed-income project offered by the county, a city, or any other public or private entity.
The Atlanta Fed has partnered with Breathe:LA to create the CLIFF Guaranteed Income Dashboard to educate potential program participants on how a guaranteed income could affect their eligibility for social safety net programs.
Note that the Federal Reserve Bank of Atlanta does not provide grants or funding to the general public or to partner organizations. We do not endorse or make any representations as to the suitability of partner organizations or their programs, and we do not advise on distribution of funds by partners.
You can access the CLIFF Guaranteed Income Dashboard at https://emar-data-tools.shinyapps.io/gi_dashboard_breathe_losangeles/