Community and Institutional Partnerships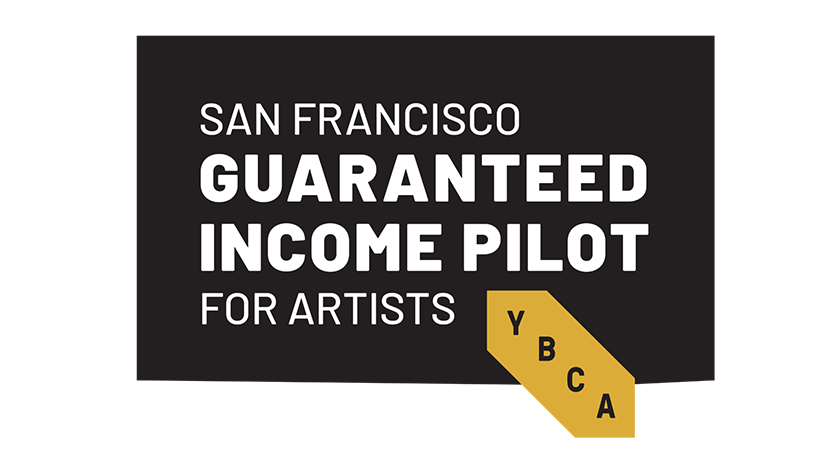 YBCA: San Francisco
Yerba Buena Center for the Arts (YBCA) champions artist-centered investment models that address systemic racism, inequity, and economic insecurity. YBCA believes that guaranteed income has the potential to build sustainable opportunities for artists in communities that have been historically overlooked and underfunded. YBCA is proud to implement two guaranteed-income programs centering artists in our communities: the San Francisco Guaranteed Income for Artists program, or SF-GIPA, and the Creative Communities Coalition.
SF-GIPA
For 18 months, SF-GIPA, powered by YBCA, is making a no-strings-attached monthly $1,000 cash payment to 130 artists who have been disproportionately affected by the COVID-19 pandemic, prioritizing artists of color, LGBTQIA2S+ artists, immigrant artists, and artists with disabilities. Visit the SF-GIPA website to learn more about the program.
Creative Communities Coalition
YBCA and six San Francisco-based arts and culture organizations came together to design and launch a $1.3 million guaranteed-income program for 60 artists in San Francisco. The Creative Communities Coalition is a community-led initiative implemented by San Francisco arts and culture organizations including Black Freighter Press, Chinese Culture Center of San Francisco, Compton's Transgender District, Dance Mission Theater, Galeria de la Raza, and SF Bay Area Theater Company.
The Atlanta Fed has partnered with YBCA to create the CLIFF Guaranteed Income Dashboard to educate potential program participants on how a guaranteed income could affect their eligibility for social safety net programs.
Note that the Federal Reserve Bank of Atlanta does not provide grants or funding to the general public or to partner organizations. We do not endorse or make any representations as to the suitability of partner organizations or their programs, and we do not advise on distribution of funds by partners.
You can access the CLIFF Guaranteed Income Dashboard at https://emar-data-tools.shinyapps.io/gi_dashboard_ybca_sanfrancisco/.
RELATED LINKS ON OTHER SITES: