Beige Book: Economic Outlook Worsens as Coronavirus Forces Layoffs, Furloughs
April 15, 2020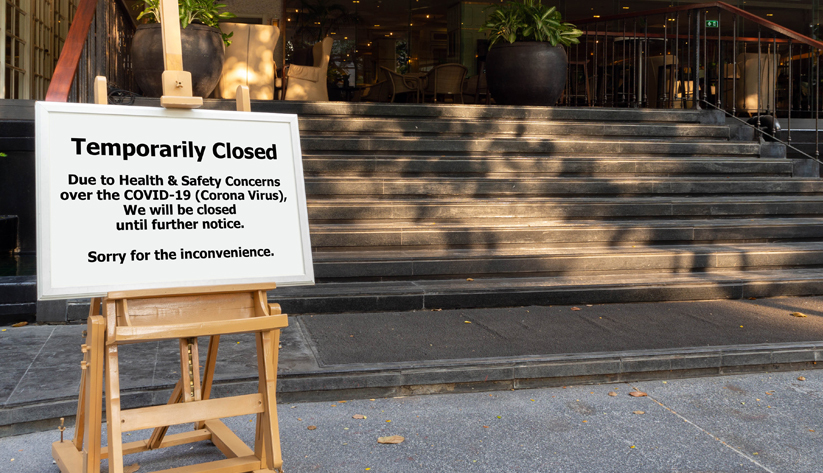 Economic activity in the Southeast dropped sharply from the middle of February through March as the COVID-19 pandemic spurred business shutdowns and job losses, according to the Federal Reserve's latest Beige Book report on regional economic conditions.
Across the Federal Reserve Bank of Atlanta's coverage area, which includes the states of Alabama, Florida, Georgia, and parts of Louisiana, Mississippi, and Tennessee, the hospitality, retail, and tourism sectors were especially hard-hit as much of the country sheltered in place, in hopes of slowing the spread of the coronavirus.
In wake of government restrictions on public gatherings and travel and physical distancing recommendations, companies that could do so moved employees to remote working. Though energy consumption fell in commercial locations, residential power use rose as people stayed home.
Although many businesses in the region implemented furloughs and layoffs or cut pay and hours to retain workers, sectors seeing strong demand such as grocery and home improvement stores, distribution, and warehousing boosted their hiring. Some of these business also raised wages or implemented or augmented bonuses.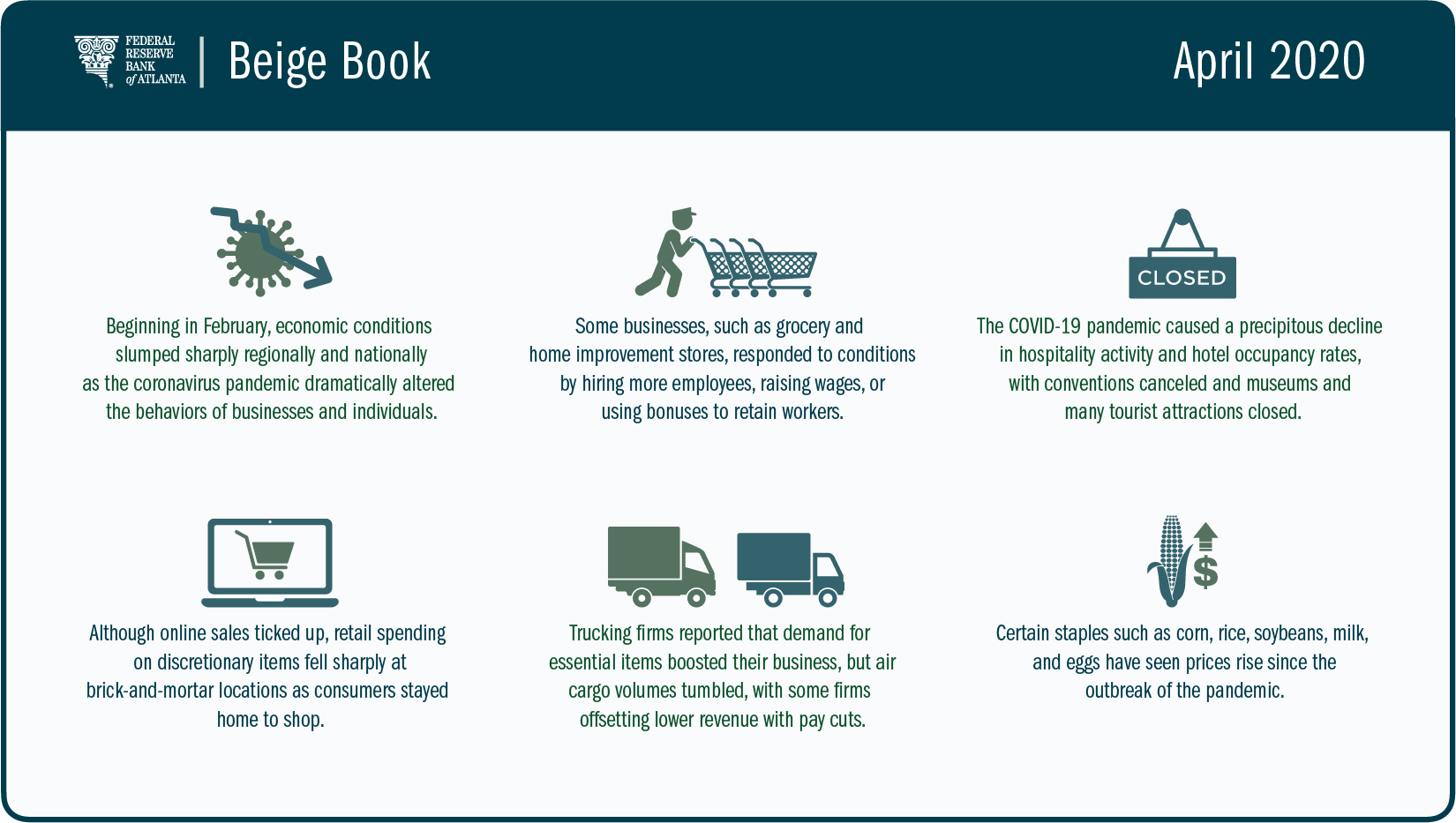 Hospitality contacts noted a "massive decline" in activity as conventions were canceled, museums and other tourist attractions closed, and hotel occupancy plummeted. Retailers of discretionary items saw a sharp fall in spending at brick-and-mortar locations, but online sales picked up. Restaurants focused on take-out and delivery.
In other sectors:
The construction and real estate industry began the year strong, but sales are expected to fall during the second quarter as in-person home showings slow. Contacts expect disruptions related to COVID-19 in appraisals, permits, notarizations, and deed filings. Commercial real estate representatives said new lease inquiries were softening, and some tenants are seeking rent relief.
The region's banks reported stable cash holdings but expressed unease about the pandemic's potential effects on earnings. Lenders are concerned that delinquencies could rise, and they said they were taking a more cautious stance with underwriting loans for homes and some commercial properties.
Demand for essential items supported activity in logistics and trucking. Air cargo volumes continued to slide, and contacts noted that pay cuts helped offset lower revenue. Rail traffic fell, and ports expect significant reductions in freight activity.
Most sectors are trying to avoid price increases, but agricultural contacts said the virus outbreak has resulted in higher prices for staple foods such as corn, rice, soybeans, milk, and eggs, as well as more demand for Florida oranges.
The Atlanta Fed moderates all comments posted by visitors to this website. We reserve the right to delete content that is abusive, harassing, or threatening; or obscene, vulgar, or profane. In addition, no off-topic remarks or spam is permitted. Learn more at our Disclaimer & Terms of Use and Online Privacy Policy.