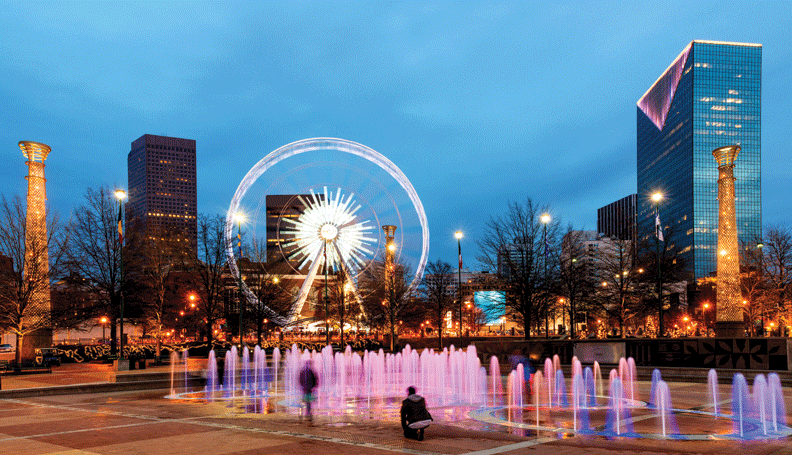 Optimism continues to prevail among Atlanta Fed business contacts across the Southeast, according to the Beige Book published on April 19.
The checkup on economic conditions, released before each meeting of the Federal Reserve's policy-setting Federal Open Market Committee, revealed that economic conditions improved modestly from the previous report. "The majority of contacts remain optimistic in their outlook for growth over the next three to six months," the Beige Book says.
Among other highlights:
The labor market remained tight and wage growth remained stable.
Firms characterized nonlabor input costs as steady.
Retail sales softened since the previous report, while automotive dealers remarked that sales of light trucks and large vehicles had improved.
Hospitality contacts noted solid domestic activity.
Residential real estate builders and brokers indicated that home sales were flat to slightly up. New-home construction increased since the previous report.
Demand for commercial real estate continued to improve, and construction increased from the year-ago level across most of the Atlanta Fed's region.
Agricultural conditions across the Southeast weakened amid drought and cold weather.
Finally, manufacturers cited solid increases in new orders and production.
Many employers continue to try to innovate as they struggle to hire and keep quality workers, particularly in skilled technical occupations but also more broadly. Firms are offering richer benefits and more flexible scheduling to lure talent in a shallow pool of available potential workers. Also, many employers report they are introducing or reintroducing internal training programs to groom workers for specific roles as it becomes less cost-effective to compete for experienced and trained people.
With the summer travel season approaching, reports from tourism and hospitality contacts were in large part cautiously optimistic. Contacts in Georgia, Louisiana, and Tennessee reported brisk tourism activity since the last report. However, some areas of Florida reported a slight decrease in the number of international visitors.
With the exception of South Florida, hotel occupancy and revenue per available room were up from a year ago. The outlook among most tourism and hospitality proprietors for the second quarter—April through June—remains upbeat. You can read the entire report on the website of the Federal Reserve Board of Governors.