Spring 2018
Articles
Departments
Calendar of Events
FAQs
Subscribe Online
New Resources from Federal Reserve Education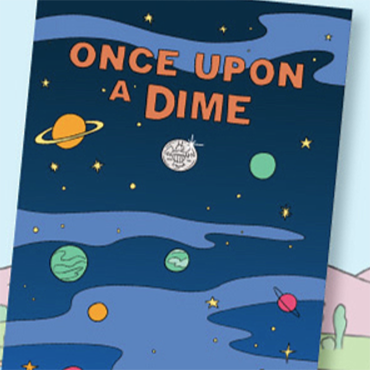 As you make your lesson plans, check out some recent Fed resources. You will find offerings for various grade levels and can use these materials and tools to teach a variety of personal finance and economics concepts.
An oldie but goodie makes a comeback
The New York Fed's popular
Once upon a Dime
comic book has been updated to reach a new generation of students. Developed in the 1950s, the comic book series offered students an entertaining introduction to money, banking, and the basics of the Federal Reserve System's structure, purposes, and functions. Having used these engaging comics in our high school economics lesson plans, we are thrilled this cult classic has been updated and rereleased. With a 21st-century facelift and two new engaging lessons, this resource is classroom ready! Check out the
middle school
and
high school
lessons to use the comic to teach the basics of barter, money, and banking. Also, remember to
order
your classroom set of 30 comic books.
Charting the path to college and careers
High school
The San Francisco and Richmond Federal Reserve Banks' online, interactive mini-course,
Invest in What's Next
, releases Lesson 3: Evaluating My Plan in February. This mini-course is designed to help high school students explore potential education and career paths after graduation. In the first lesson, Exploring My Options, students build a plan that is suited to their particular interests, desired lifestyle, and the income required to achieve their goals. Lesson 2, Budgeting for My Future, is based on students' self-identified college prospects from Lesson 1. Students explore funding options, how to manage student loans, and strategies for balancing their lifestyle goals with potential future income. They will also evaluate their budget plan, run through various scenarios to check how their plan stands up to unexpected events, and finish by developing alternative comparison plans in the third and final lesson. Each of the lessons include routine tests of students' knowledge, personal research links, and a repository of their research and plans.
Middle school
If you prefer to use a workbook that comes with accompanying lesson procedure documents and PowerPoint slides, we encourage you to check out the Dallas Fed's new publication Navigate: Exploring College and Careers
. It was designed for seventh- to ninth-grade students to investigate career and college prospects as they navigate their paths in preparing for life after high school. Teachers, school counselors, and media specialists can order individual student copies and the companion teacher handbook.
New videos to teach inflation and insurance
Use this engaging
video

to take your students back in time, all the way to 1964, to help them imagine a time when they would pay $2,320 to buy a new Ford Mustang and $0.27 per gallon to fill up its gas tank. This ninth episode from the St. Louis Fed's
Econlowdown
video series explores everything students need to understand inflation, its causes, how it's measured, and the Federal Reserve's goal for the annual inflation rate.
If students are going to imagine themselves driving that new Mustang, they will need to understand the basics of insurance, especially car insurance. Two new episodes from the St. Louis Fed's No-Frills Money Skills series will introduce them to insurance

basics and everything they need to know about insuring their new car

.