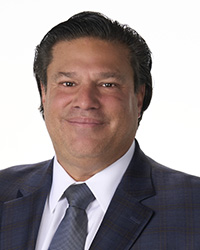 Jason Molfetas is an executive vice president and commercial officer at the Federal Reserve Bank of Atlanta. In this role, Molfetas leads the Business Technology and Security Department. He is also a member of the Atlanta Fed's executive leadership committee.
Molfetas has extensive transformational leadership experience, having led the implementation of new strategic technology initiatives at several companies. Prior to joining the Atlanta Fed in July 2020, Molfetas served as managing director of KPMG'S CIO Advisory practice and director of IT Enablement for DXC Technology. Before that, he was Amtrak's chief information and digital officer from 2012 through 2017. At Amtrak, he led the transformation of the IT team to an innovative business enabler and technology partner. He has also served in CIO roles with other organizations, including Brambles Industrial Ltd., Westcon Inc., and Xerox Engineering Corporation.
Molfetas earned a bachelor's degree in computer science from Pace University and a master's degree in business administration from Fordham University.