The Federal Reserve Bank of Atlanta's headquarters is located at 1000 Peachtree Street NE, Atlanta, Georgia, in the heart of Midtown Atlanta.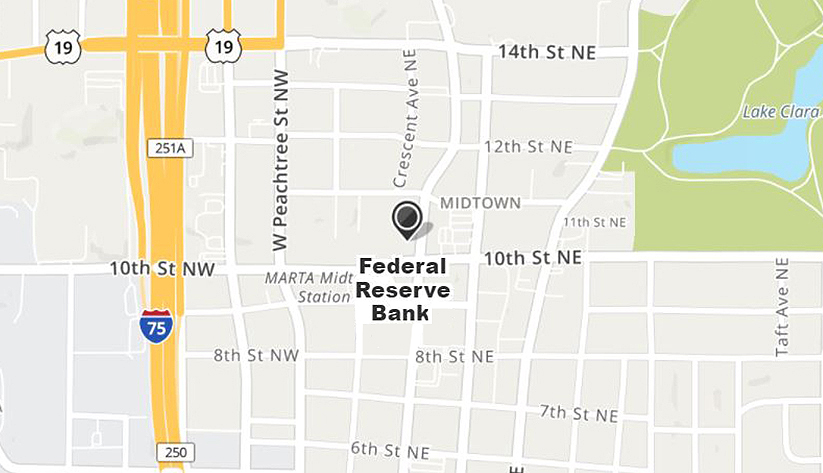 Parking
The Atlanta Fed is conveniently located across 10th Street from the Midtown MARTA Station. Parking is available only for visitors who have appointments at the Bank. All other visitors must park in neighboring pay lots and garages.
Security
One of the Bank's top priorities is to ensure the safety of visitors and staff. If you are parking at the Bank, your car will be searched as you enter the parking deck. In addition, when you enter the building, you must walk through a metal detector. Please be prepared to remove all objects from your pockets and place them in bins. If you are unable to walk through the detector, the law enforcement officer on duty will screen you with an electronic wand.
Please allow yourself ample time for these security measures.
Thank you. We hope you enjoy your visit.