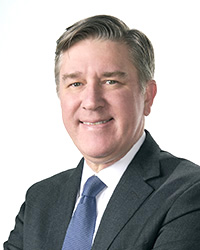 Brian Watson is vice president and chief strategy and risk officer for the Federal Reserve Bank of Atlanta's Strategy Office and an adviser to the executive leadership committee. He is responsible for advancing enterprise and business line strategies that foster progress toward realizing the bank's vision and for overseeing the bank's adaptive strategy framework.
Watson joined the Bank in 2021 from the Federal Reserve Bank of New York, where he most recently served as vice president of the Strategic Planning Office. Watson joined the New York Fed in 2012 as a senior associate in the corporate group's Business Process Excellence Office. He moved to the New York Fed's Strategic Planning Office in 2015 and was promoted to assistant vice president in 2016. In 2019, he was promoted to vice president of the Strategic Planning Office.
Before his Fed career, Watson worked in the financial services sector and as a management consultant. He holds a bachelor's degree in chemistry from Pennsylvania State University and a PhD in chemical engineering from the University of Delaware.