Among housing and neighborhood challenges facing communities in the Atlanta Fed's Sixth District, a persistent issue has lingered in the background: that of properties owned by heirs as tenants in common who lack a clear, marketable title. In simple terms, the problem stems from land and homes previously owned by a family member who has died, usually without a will, although a simple will that deliberately stipulates an equal division of property will produce the same result. In either case, shares of the deceased's property are passed down to children and other living descendants, which multiply as generations pass, in some cases numbering hundreds of individuals.
So-called heirs' property is disproportionately found in racial and ethnic minority populations, in low-income and low-wealth families, and in both rural and distressed urban areas. Based on available data, it is notably prevalent in the demographic Black Belt, Appalachia, and the Texas colonias areas.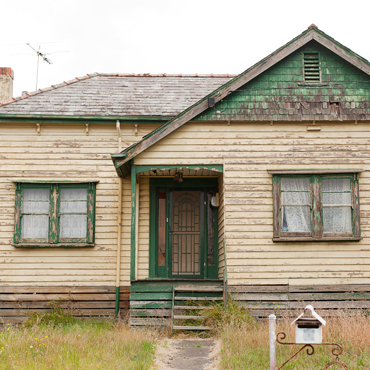 Why is heirs' property an issue?
Heirs' property is an informal and unstable form of ownership. It is vulnerable to loss and lacks a legal title necessary to secure loans or grants or to ensure a fair-market sale. Multiple owners have equal rights to use the land and often must agree unanimously on decisions related to it, regardless of who lives on, cares for, or pays taxes and other expenses associated with the property. This situation can also complicate and deter plans to make improvements or produce income on the land. Accordingly, the economic and cultural value of the land is then diminished or lost, preventing the transfer of wealth to future generations.
In 2017, the Atlanta Fed and the U.S. Forest Service Southern Research Station dove into this issue. The two organizations cohosted an event that featured an outstanding group of academic researchers, legal and policy experts, and technical assistance providers, among others. The intent was collectively to share our work in understanding this problem and brainstorm solutions.
Report examines heirs' property from many perspectives
This fall, the Forest Service released a report that captures information from the event along with new work from the participants and other stakeholders. "Heirs' Property and Land Fractionation: Fostering Stable Ownership to Prevent Land Loss and Abandonment" includes contributions by more than two dozen experts on the topic. Cassandra Johnson Gaither, Tracy Lloyd McCurty, Sara Toering, and I edited the articles.
The report includes analyses of the amount of heirs' property that exists (which is deceptively difficult to measure), ideas for legal reform, and essays by direct legal service providers that share how they are tackling this important issue in New Orleans, the Black Belt, and the state of Georgia. It highlights how heirs' property is manifested in Appalachia, on Native American–owned land, and in historically segregated New Deal settlements. The collection is one of the most robust and inclusive on this topic to date.
Despite being a long-simmering problem well known in many communities as "family land" or "tangled title," there has been a notable increase in attention to this important topic, including media attention from the Atlantic, the Nation, the New Yorker and ProPublica, and the Washington Post. Policymakers have also taken greater notice at all levels of government. One significant achievement has been the proliferation of the Uniform Partition of Heirs Property Act, which limits the loss of land and wealth within families by requiring consensus and a fair market determination of value. To date, 13 states and the U.S. Virgin Islands have adopted the Uniform Partition of Heirs Property Act and another 9 states and the District of Columbia have introduced this legislation. In the Atlanta Fed's footprint, Alabama and Georgia have adopted this act, and it has been introduced in Florida and Mississippi.
Hopefully, this momentum will continue, spurring action in preventing and resolving heirs' property issues and preserving and fostering intergenerational wealth. This new report can serve as a valuable resource for policymakers, researchers, and practitioners and inspire innovation in these areas.
By Ann Carpenter, CED director of policy and analytics