2020 Annual Report: Looking Back at a Tumultuous Year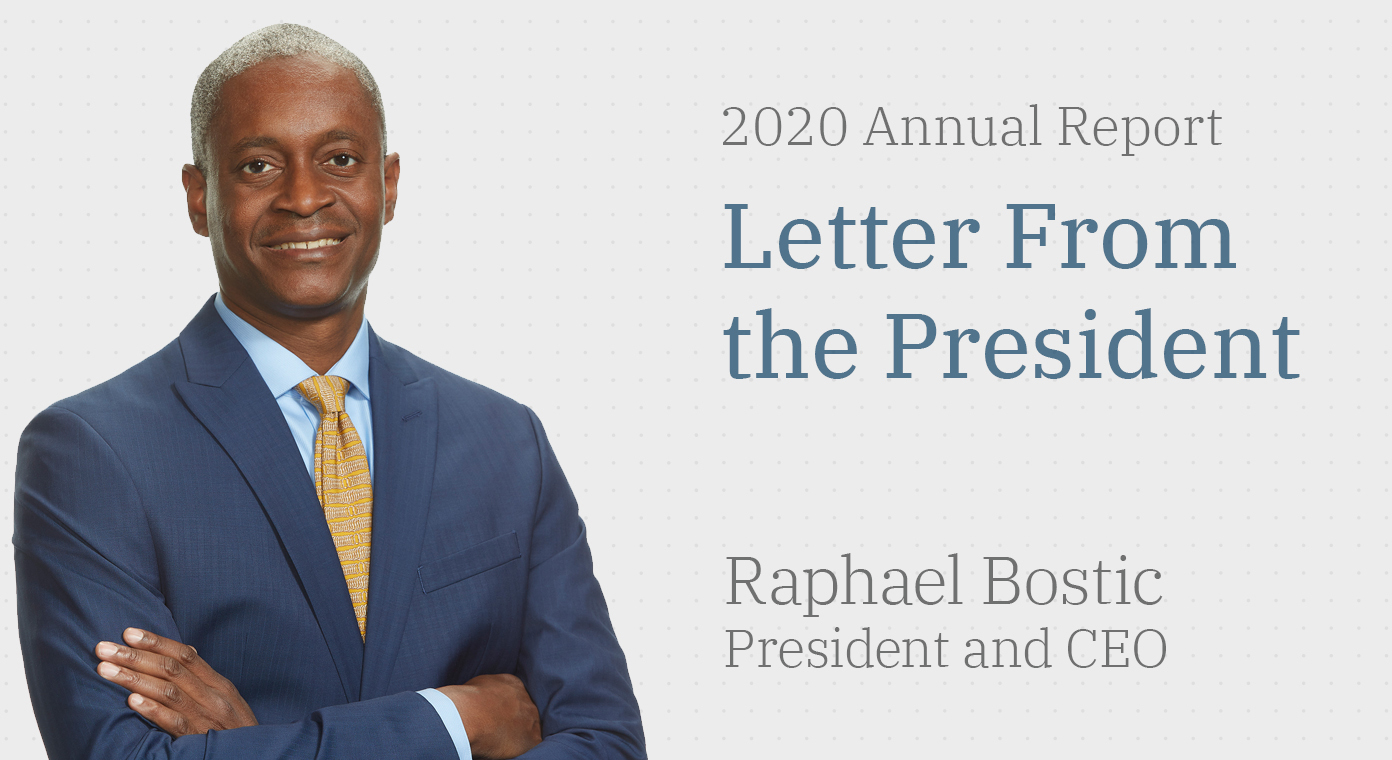 Traditionally, the Atlanta Fed publishes an annual report that explores an economic issue that has been a focus for the Bank over the previous year. We normally publish the report around the time of the release of our audited financial statements. However, this year, we are dispensing with the lengthy essay. Instead, I will share a few thoughts on the extraordinary year that was 2020 and encourage you to explore the rest of our website for detail on the endeavors I will summarize. Let me first reiterate that we at the Atlanta Fed remain deeply concerned about the COVID-19 pandemic and its effects on our staff and the communities we serve. I'll also stress that amid this global pandemic, we remain committed to serving the American people by doing the job Congress gave us—promoting maximum employment and stable prices and protecting the stability of the financial system.
In 2020, the Fed and nation grappled with a confluence of interrelated challenges: a relentless global pandemic, a steep economic downturn, and racial turmoil. All those forces in their way affected the Atlanta Fed and the Federal Reserve System. In fact, much of the work I will highlight responded directly to those factors and the real-world consequences that arose when they intersected: the pandemic and accompanying economic disruption hit minorities and low-income communities hardest, which in part helped bring about a renewed focus on racial equity. Our long-held strategic priority to foster economic mobility and resilience served us well here. The Atlanta Fed produced a range of conferences, webinars, surveys, research papers, and other programs devoted to the pandemic's varied impacts and, importantly, how the nation might build a more inclusive and therefore more robust recovery and post-pandemic economy.
In the early days of the 2020 economic crisis, the Fed's Retail Payments Office, based at the Atlanta Fed, swiftly distributed tens of millions of relief checks to struggling Americans as part of the Coronavirus Aid, Relief, and Economic Security, or CARES, Act. Cash handling teams reconfigured shifts to safeguard against infections to keep currency flowing.
The year 2020 was undeniably difficult. Nearly half a million Americans died because of COVID-19, including beloved members of our Atlanta Fed staff. As I write, in February, the nation faces grave short and longer-term economic challenges. Nearly half of the 22 million jobs lost last March and April have not returned, and increasing numbers are unlikely to ever come back in their old form. Millions of families face food and housing insecurity.
Yet there is reason for optimism. Americans' flexibility and persistence helped families endure and businesses and nonprofits rapidly adapt to survive. Sweeping fiscal and monetary policy actions cushioned the economy and financial system from even more severe and lasting damage.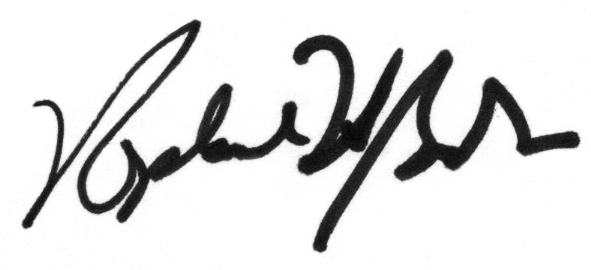 Raphael W. Bostic
President and CEO
Federal Reserve Bank of Atlanta
The Atlanta Fed moderates all comments posted by visitors to this website. We reserve the right to delete content that is abusive, harassing, or threatening; or obscene, vulgar, or profane. In addition, no off-topic remarks or spam is permitted. Learn more at our Disclaimer & Terms of Use and Online Privacy Policy.