January 25, 2019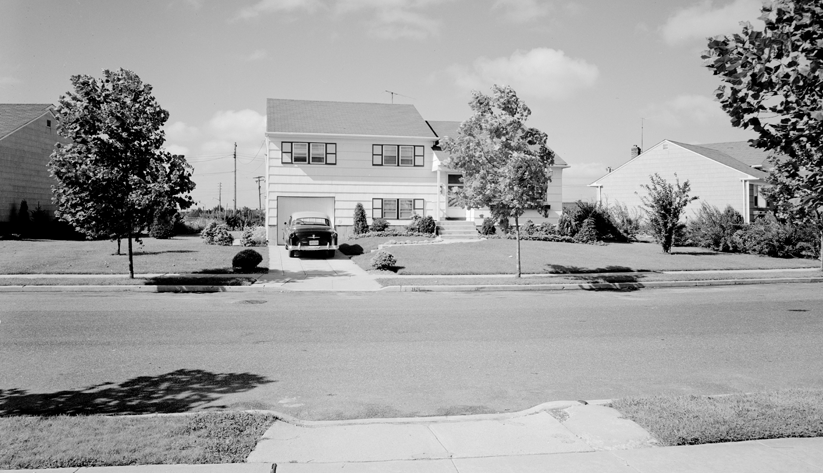 American residential neighborhoods remain highly segregated by race, and that is no accident.
In fact, it is a result of "a state-sponsored system of segregation" set in motion by New Deal federal housing programs designed to expand but also racially partition the nation's housing stock, said Richard Rothstein, author of the 2017 book The Color of Law, a Forgotten History of How Our Government Segregated America.
As Rothstein pointed out in an interview, the discriminatory policies were not hidden. Through intentional actions of federal, state, and local governments across the country, African Americans from the 1930s through the 1960s were essentially forced into dense urban residential areas "where community life was impossible, where access to jobs and social services was more difficult, and where supervision of adolescents and even a semblance of community policing was impractical," Rothstein said.
Federal Housing Administration (FHA) programs of the 1940s and '50s had a powerful and long-lasting effect. Although the FHA provided early suburban home builders crucial bank loan guarantees, those guarantees were structured to exclude African American homebuyers, Rothstein noted. To receive the guarantees, the FHA required builders to discriminate against prospective black buyers and include clauses in sales contracts banning the resale or rental of houses to African Americans.
Consequently, federal policy resulted in disinvestment in and neglect of existing urban neighborhoods nationwide. For example, in Atlanta and Boston, federal post-Depression programs demolished integrated neighborhoods to build public housing for whites only. In addition, a poor FHA assessment of an area's overall creditworthiness essentially choked off lending to a neighborhood, triggering its decline.
Transportation policy also played a role. In many locales, public officials channeled funding into highway construction to serve mainly suburbanites instead of transit that would have benefited urban African American populations. Expressway construction then damaged many poor communities of color.
"These policies are permanent in their effect, even though they are no longer being carried out," said Rothstein, a senior fellow at the Haas Institute at the University of California, Berkeley, a distinguished fellow at the Economic Policy Institute, and an emeritus senior fellow of the Thurgood Marshall Institute at the NAACP Legal Defense Fund.
Racial wealth gap started with housing policy
One lasting effect of midcentury housing policy is the disparity in wealth between white and black American families, he said. In 2016, median wealth for white families was 10 times that of black families, according to the Center for Household Financial Stability at the Federal Reserve Bank of St. Louis. Rothstein describes the wealth gap as "entirely attributable to unconstitutional housing policy" in the mid-20th century.
Take Levittown, the nation's first suburb on Long Island, New York. Starting after World War II, white families bought houses there and in similar suburbs for $70,000 to $100,000 in today's dollars, prices affordable to many postwar working-class families of all races, Rothstein found. But the developer's policies discouraged African American ownership.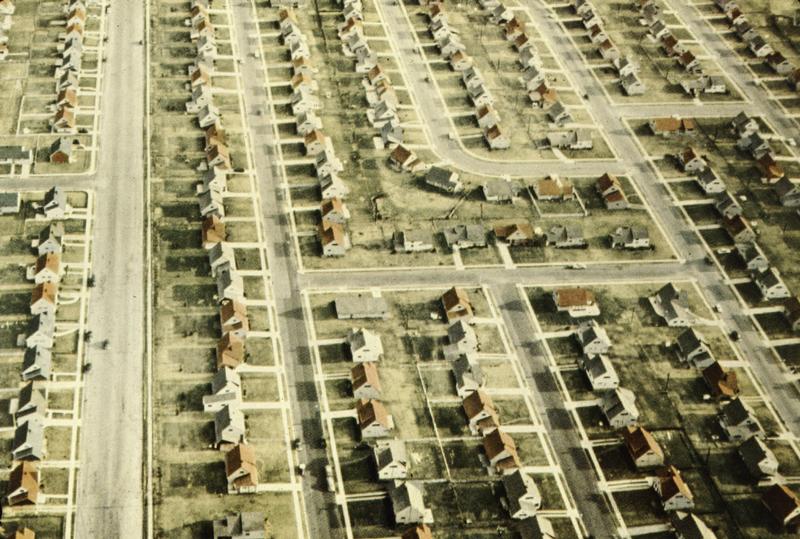 Levittown, New York. Photo courtesy of the Library of Congress photographic archives
In many places, those homes are now worth three to five times the purchase price. That equity constitutes a significant source of financial security for families who purchased those homes, security that was by design off limits to black families. Consequently, Rothstein said, most African American families have missed out on decades of wealth accumulation that was available to white families.
Rothstein was keynote speaker at "Fair Housing: A Look Back and Forward at Racial Equity in Atlanta (and the Southeast)," a conference at the Federal Reserve Bank of Atlanta held on November 16, 2018, cohosted by the Atlanta Legal Aid Society, Georgia ACT, the Georgia State University Urban Studies Institute, Metro Fair Housing Services, and the National Fair Housing Alliance.
His remarks detailing the roots of systematic housing discrimination set the stage for an event that explored legal, public policy, and economic obstacles to racial equity in access to purchasing and renting housing, as well as solutions to increase access to housing opportunities for minority households. Experts at the conference discussed issues that are perhaps not obvious to many but nevertheless continue to undermine fair opportunity in the nation's housing markets.
A few examples:
There exist powerful links between where someone lives and numerous indicators of economic opportunity and personal well-being, even including life expectancy. It can vary by decades between census tracts only a couple of miles apart. Harvard University economist Raj Chetty recently visited the Atlanta Fed and discussed his work on economic mobility, including his widely hailed Opportunity Atlas.
The rate of home ownership among African Americans has dropped 6 percent since the Great Recession, twice the percentage decline for whites. Separately, a new report from the Brookings Institution finds that each owner-occupied house in mostly black neighborhoods is undervalued by an average of $48,000, amounting to $156 billion in aggregate losses in home equity.
In rental housing, the likelihood of eviction is highly skewed based purely on race. Controlling for factors such as income, credit rating, and employment history, the eviction rate among African Americans nationwide is 10 percentage points higher than that for white renters, according to Dan Immergluck, a professor in the Urban Studies Institute at Georgia State University who studies fair housing and fair lending.
The nation's first federal fair housing act passed in 1866. Yet the Civil Rights Act of 1866 did little to create equal opportunities for minorities to purchase housing on terms similar to those offered white buyers, said Nikitra Bailey, executive vice president at the Center for Responsible Lending, the policy affiliate of Self-Help, the nation's largest community development lender. White citizens had gotten a huge boost four years earlier. The 1862 Homestead Act gave mostly white settlers 270 million acres of formerly Native American territory west of the Mississippi River. That amounted to 14 percent of the land area of the lower 48 states.
Experts at the Atlanta Fed event suggested various potential measures to enhance housing fairness:
adopting more "inclusionary zoning" ordinances, which make it easier to build smaller homes or multifamily housing in areas that are largely restricted to bigger, single-family homes
maintaining and enforcing consumer protections and the Community Reinvestment Act, which requires lenders to serve all parts of their markets
expanding the places where people can rent housing with housing choice vouchers, the federal government's main assistance program for families with very low incomes, the elderly, and people with disabilities
requiring legal representation for those going through eviction proceedings
"We've adopted a national myth"
Residential segregation, the most pernicious form of racial division, was left largely untouched by the Civil Rights movement, Rothstein observed. Though the nation mostly succeeded in abolishing racial separation in transportation, public accommodations, and other settings, residential segregation remained (a factor behind the creation of the Community Reinvestment Act, which remains in force today). Rothstein addressed how such a situation arose.
"It's harder to end segregation in housing than it is to end segregation in buses and lunch counters and water fountains," he said. He added later: "We've adopted a national myth, a rationalization that excuses us from accepting the responsibility we have as American citizens to abolish segregation in housing."
That residential segregation happened purely because of private-sector actions is a myth, Rothstein argues. He makes the case that racially divided housing is in fact a result of de jure segregation, or segregation by law and public policy.