October 5, 2020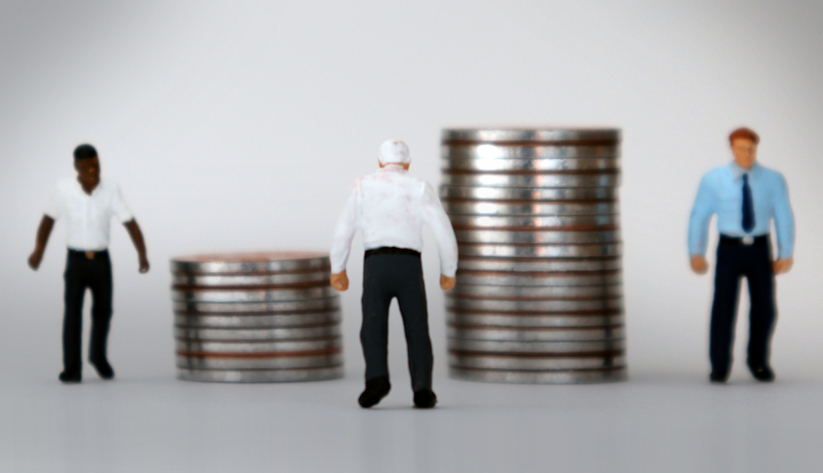 The United States continues to wrestle with a pandemic that has intensified racial and economic disparities and structural racism, and spurred a desire for social justice. To encourage open dialogue among policymakers, investors, researchers, corporate and nonprofit practitioners, elected officials, and others, the Atlanta, Boston, and Minneapolis Feds have partnered to create a webinar series that will offer policy ideas and actions to help systemic failures.
Editor's note: Watch the first webinar here.
While the global pandemic has intensified racial and economic disparities, ongoing police brutality has led people from all walks of life to address the systems and structures that perpetuate these inequitable quality of life outcomes. The virtual series, which will begin in October and culminate next year, will not only offer ideas for local, state, or federal policy, but also will consider actions employers, philanthropic organizations, and other entities can take to address system failures.
"Systemic racism has a deep cost to our country—not just in psychological or emotional terms, but also by limiting economic mobility, innovation, and educational opportunities," said Atlanta Fed president Raphael Bostic, who is the first African American named to lead a Reserve Bank. "Plainly put, racism robs our economy of trillions of dollars in productivity."
Aiming to achieve twin goals
Bostic, who told American Public Media's radio program Marketplace during a September 28 interview that he tries to encourage employers and policymakers to think about what they can do to make a difference, said he wants the webinar series to accomplish two main goals.
"First, I hope that everyone who joins us leaves understanding that promoting racial justice is in everyone's interest, because we all benefit by having an economy in which everyone can participate fully," he noted. "Second, the webinar series purposefully focuses on solutions, and so I hope it triggers conversations about how we can have those solutions reach as many Americans and communities as possible."
The Racism and the Economy webinar series is intended to attract a broad audience. And a partnership with American Public Media—the nation's largest station-based public radio organization—provides an opportunity to rebroadcast the event on radio stations across the country.
The first session, on October 7, will include a discussion with the presidents of the three Reserve Banks—Bostic, the Minneapolis Fed's Neel Kashkari, and Eric Rosengren from the Boston Fed—who will talk about increasing attention on how racism forms the foundation of inequality and threatens the health of our economy, as well as about the role that institutions like the Federal Reserve can play to help dismantle it.
It will also provide historical and current perspectives on systemic barriers for people of color and the consequences on the overall economy. Speakers will include Geoffrey Canada, the longtime president of the Harlem Children's Zone nonprofit that supports at-risk youth; Ursula Burns, the former chief executive of office equipment maker Xerox; Glenn Loury, social sciences professor in Brown University's department of economics; Angela Glover Blackwell, founder of the nonprofit group PolicyLink; and Carmen Rojas, president and CEO of the Marguerite Casey Foundation, a Seattle-based philanthropic organization. Kai Ryssdal, the longtime host of Marketplace, will moderate the conversations.
Subsequent webinars will spotlight policy ideas to address systemic racism in education, employment, health care, financial services and wealth-building, criminal justice, and housing. One future session will take a look at racism in the economics profession.
Delving into topics from various perspectives
Janelle Williams, senior adviser in the Atlanta Fed's Community and Economic Development group, said national practitioners and community partners in the Atlanta Fed's district were receptive to conversations about how historical discrimination has hurt people of color in the modern criminal justice system, lending practices, and many other aspects of life.
"We want to provide a forum for people with different perspectives to think about actionable and targeted strategies to level the playing field," Williams said.
The idea for the series arose after the May killing of George Floyd, the African American who was in police custody in Minneapolis, sparked nationwide protests for racial justice and demands for law enforcement reforms. Bostic and Kashkari had publicly expressed concern with institutional racism in the wake of the national protests. Days after Floyd died, Kashkari expressed on Twitter that his killing represents "institutional racism that is actively taught and reinforced." In June, Bostic published an essay saying the United States "has both a moral and economic imperative to end" unfair practices rooted in systemic racism.
Learn more about and register for the first event in the Racism and the Economy webinar series.