Southeastern Homebuilders Encounter Array of Headwinds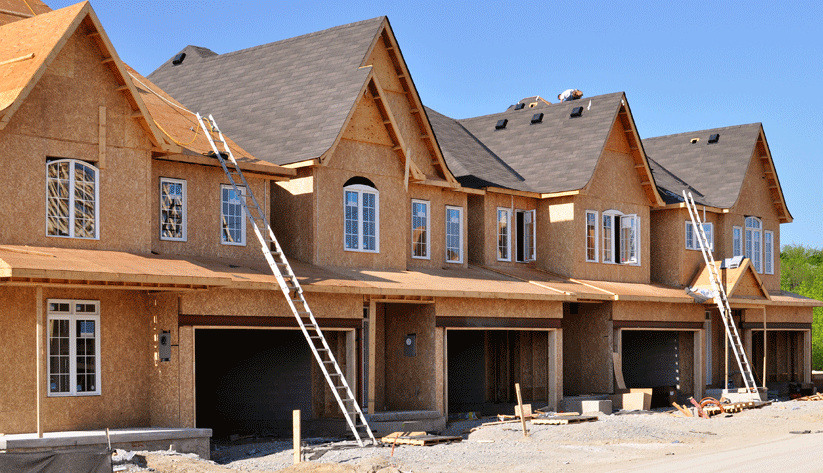 Fading housing affordability remains a challenge for residential builders who already face headwinds from labor cost increases and higher material costs.
U.S. home sales have staged a strong comeback in the aftermath of the recession, but many builders are not expecting this year's sales to be as healthy as they were in 2018, reflecting rising home prices and higher interest rates.
"Buyers are taking a wait-and-see attitude," said Bill Evans, founder of Fox Creek Properties, a metropolitan Atlanta home builder, land developer, and real estate analysis firm. His company had 75 contracts to build new houses at the beginning of 2018, and that number stands at about 45 for early 2019, he said. In the wake of higher rates, fewer people are able to qualify to buy a home, and they are taking longer to make purchase decisions, he explained.
Longer-term mortgage rates have recently edged down, but they remain higher year over year. The Federal Reserve raised interest rates four times in 2018.
A slower regional housing market of late
In the Atlanta Fed's district, which includes Georgia, Alabama, Florida, and parts of Louisiana, Mississippi, and Tennessee, housing market activity slowed late in 2018 compared with a year earlier. The most recent Beige Book report on economic conditions noted that sales of existing homes slowed or fell in many areas in the region at the end of 2018, with new home construction continuing to trail demand. Residential houses constructed throughout the Sixth District were typically concentrated at higher prices within high-demand areas, the Beige Book noted.
Nationally, home prices have climbed since 2012, though the pace of the increases has slowed lately, according to the S&P/Case-Shiller U.S. National Home Price Index (see the chart).
Sales of existing houses declined by 6.4 percent in December and were down 10.3 percent from a year earlier, according to the most recent report from the National Association of Realtors (see the chart). (The end of the year is traditionally a more subdued period for home sales.)
With housing demand expected to be softer in 2019, "builders are going to see their margins squeezed because they can't increase prices and still have velocity," said Evans. Over the past year, rising interest rates have eaten into the prices that buyers of his company's homes, which on average cost in the low to mid-$200,000s, can afford, he added.
Domonic Purviance, a senior financial specialist in the Atlanta Fed's Supervision, Regulation, and Credit Division, said he doesn't expect the affordability concerns to abate because a number of factors have pushed up the cost of housing in general.
"We don't see much new home construction almost anywhere below $250,000," Purviance said. "If you are a median-income household, 10 years ago you could afford the median price of a new house. Today you can't."
A supply shortage exists for both existing and new homes, Purviance said. For existing, or previously occupied, homes, would-be sellers who benefited from refinancing at lower rates are staying put to avoid having to buy a place with a higher interest rate on their mortgages, he said.
A half-dozen factors combine to push up prices
At the same time, new homes now cost more to build. Purviance noted that six factors ,all starting with the letter "L," have driven up the cost of new-home construction in recent years: land, lots, labor, lumber, lending, and legal concerns. The effects of these factors have led many builders to focus on higher-priced homes, which have bigger profit margins.
Land and lots: The availability of lots on which new homes can be built has fallen, even in markets such as Atlanta that were oversaturated during the last recession. "As supply has diminished, the value of existing lots has gone up," Purviance said. "The land input for new-home construction is far more expensive than it's been in recent history."
Fox Creek's Evans said developing a single lot now can cost as much as $40,000, a sum that home builders pass on to consumers.
Labor: Finding construction workers has been a continuing challenge for home builders as the job market strengthened. Evans said that his company's subcontractors have had to raise compensation to attract workers they need. As new home construction cools, Evans sees a potential silver lining for labor expenses. "A slower market will free up some labor and take pressure off cost increases," he added.
Lumber: Tariffs on Canadian wood products helped make lumber more expensive, though those price pressures have recently eased, Evans said.
Lending: A shakeout in Atlanta's housing market following the Great Recession shrank the number of home builders in the city to 200 from more than 2,000 before the downturn, Evans said. The builders that survived now face reduced competition, and larger builders are better able than their smaller peers to secure financing from banks, he said.
Legal issues: Builders have encountered increased permit fees and stricter zoning restrictions from cities and towns. Such requirements can also set minimum lot sizes and regulate placement and construction materials. "The builders we talk to say a big component of the higher cost is related to regulation," Purviance said.
A monthly index from the National Association of Home Builders shows that builder sentiment edged up two points in January 2019 from December but remains weaker than a year earlier. The Housing Market Index, which reflects respondents' near-term view of new-home sale conditions and buyer traffic, stood at 58 in January, compared with a reading of 72 in January 2018. As the spring selling season approaches, it's a measure that the market will keep a watchful eye on.
The Atlanta Fed moderates all comments posted by visitors to this website. We reserve the right to delete content that is abusive, harassing, or threatening; or obscene, vulgar, or profane. In addition, no off-topic remarks or spam is permitted. Learn more at our Disclaimer & Terms of Use and Online Privacy Policy.