Beige Book Reflects Ongoing Pandemic-Related Difficulty
July 15, 2020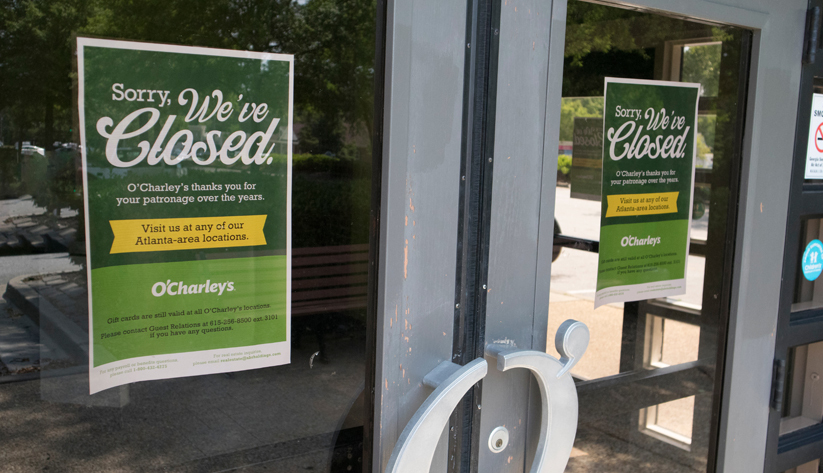 Economic conditions remained generally challenging across the Southeast, though some Atlanta Fed contacts reported gradually rehiring laid-off workers and retailers noted rising sales as businesses reopened, according to the Beige Book summary of regional economic activity from mid-May through June.
Although some retailers said uncertainty still clouds their outlook, expectations are for sales and margins to improve over the rest of the year. Tourism and hospitality contacts said they have started reopening hotels and attractions in accordance with health guidelines. However, social distancing requirements will limit capacity and, in turn, revenue and employment.
Another bright spot was housing. Market conditions across the Sixth District improved significantly from the previous Beige Book reporting period that covered April and early May. A limited supply of existing homes increased demand for new houses. Pent-up demand and low interest rates also fueled sales, and the shrinking inventory of homes for sale increased prices. In fact, as median home prices peaked in several markets, affordability remained a concern despite low interest rates.
Meanwhile, 30-day delinquencies rose sharply, especially in South Florida markets, in spite of a surge in forbearance.
Banks add to loan-loss reserves
Elsewhere, the banking sector is readying for possible trouble. Most institutions significantly beefed up loan loss reserves in preparation for increased charge-offs once forbearance periods end, a move that placed downward pressure on earnings. Lower short-term interest rates also squeezed net interest rate margins, which are essentially lenders' profit margins.
What little loan growth southeastern banks reported came mostly from new Paycheck Protection Program (PPP) loans. Except for first-lien residential mortgages, consumer loan growth was flat partly because of tightening credit standards. On the other hand, liquidity remained healthy as deposits increased.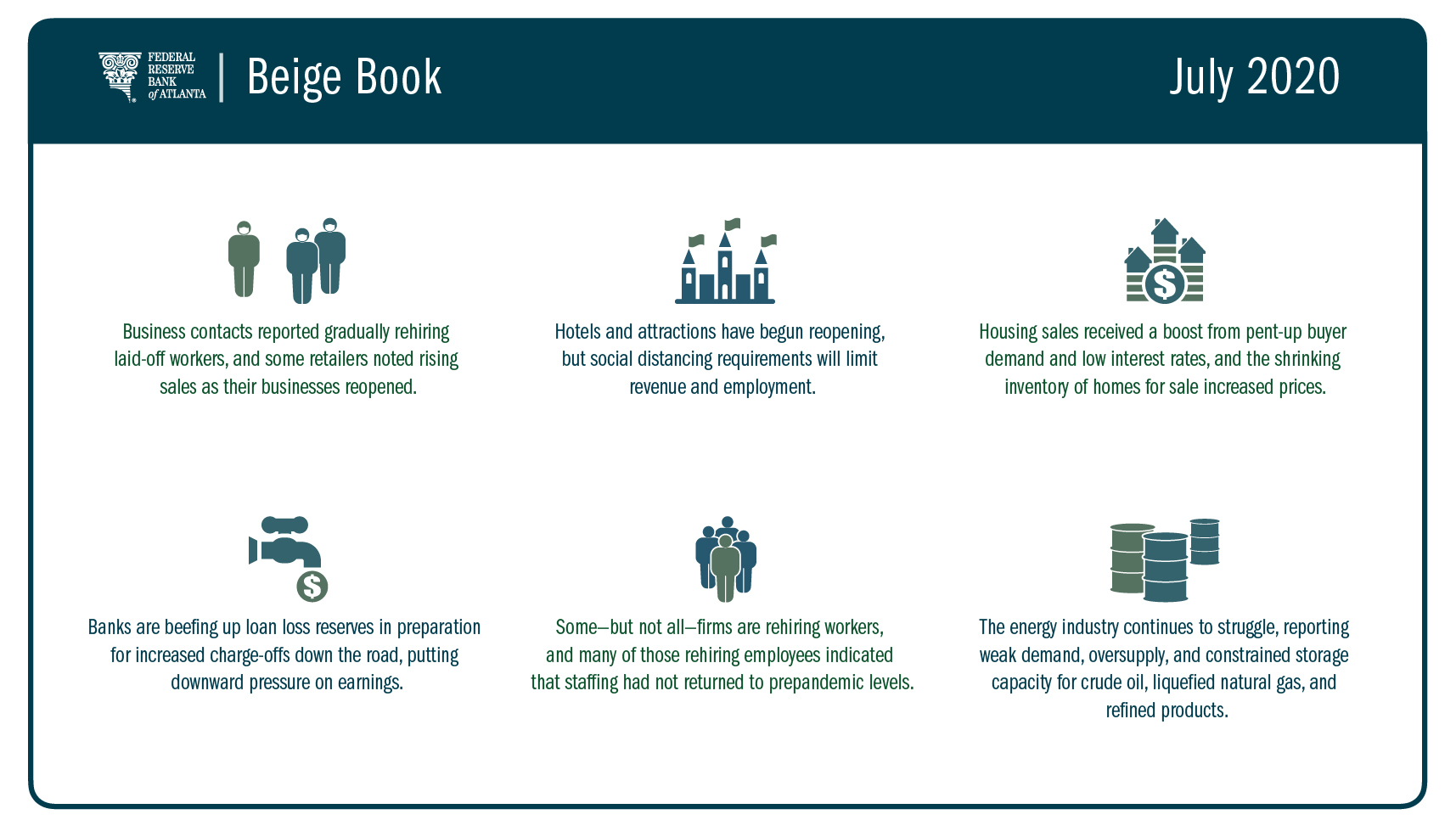 Commercial real estate contacts reported continued challenges associated with the effects of the COVID-19 pandemic. Hard-hit sectors such as retail and hospitality reported some stabilization as local economies reopened, and lower-price hotel brands saw improved occupancy rates from record lows in May and early June. Multifamily property owners reported minor softening in occupancies and were offering greater concessions to keep tenant turnover down as leases expire. There were also growing reports of tenants and borrowers seeking relief.
The labor market picture was mixed. Some firms reported slowly recalling workers and increasing hours as demand increased, while others remained in a holding pattern. Many of those rehiring employees nonetheless indicated staffing was not back to prepandemic levels. Though some employers reported cutting unproductive employees, others were able to tap a larger pool of available talent and hire more skilled and productive workers.
But more trouble could be looming. As PPP support winds down, many employers signaled they would lay off workers should business remain weak. At the same time, contacts continued to report wage and salary cuts, except at the low end of the pay scale and among essential workers.
In other sectors:
The Atlanta Fed's Business Inflation Expectations survey showed year-over-year unit costs remained steady, on average, at 1.2 percent in June. Year-ahead expectations increased somewhat to 1.7 percent.
Manufacturing activity slowed, according to contacts. Further, expectations for future production levels declined, with only a fifth of contacts expecting higher production levels over the next six months.
In the transportation sector, ports imported fewer autos and handled less container traffic. Inland barge companies cited modest improvements in demand, but not for energy products as refineries continued to operate below capacity.
Indeed, energy industry contacts continued to report weak demand, oversupply, and constrained global storage capacity for crude oil, liquefied natural gas, and refined products. Oil and gas producers expect a year or two could pass before domestic oil production returns to pre-COVID-19 levels.
Agricultural conditions remained generally weak. On a month-over-month basis, June's production forecast for Florida's orange crop was down from the previous month and last year, while Florida's grapefruit production forecast was down from the previous month but remained ahead of last year.
The Federal Reserve issues the Beige Book report of economic conditions before each meeting of the Federal Open Market Committee. The next FOMC meeting is scheduled for July 28 and 29.
The Atlanta Fed moderates all comments posted by visitors to this website. We reserve the right to delete content that is abusive, harassing, or threatening; or obscene, vulgar, or profane. In addition, no off-topic remarks or spam is permitted. Learn more at our Disclaimer & Terms of Use and Online Privacy Policy.