Beige Book: Pandemic Continues to Shape Southeast Economy
September 2, 2020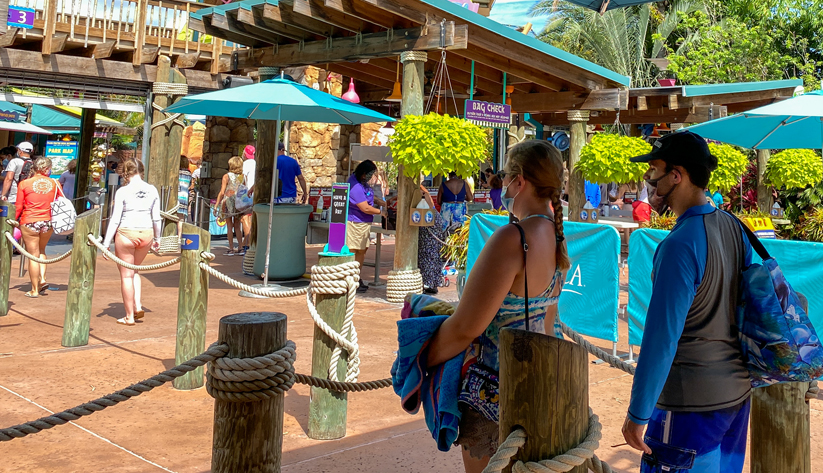 The latest summary of economic conditions in the Southeast paints a mixed picture, with the COVID-19 pandemic and accompanying mitigation measures heavily influencing the region's economy.
In the labor market, for example, conditions improved as some firms rehired laid-off employees, according to the Federal Reserve's August Beige Book summary. Yet employment remained below prepandemic levels. Meanwhile, several Federal Reserve Bank of Atlanta contacts said their operations were disrupted when employees were unable to work while they quarantined to await COVID test results. Many employers were concerned about workers' struggles to balance workloads with childcare and a return to school or virtual learning environments.
The Atlanta Fed's retail industry contacts similarly reported varied activity shaped largely by the pandemic. Home improvement and renovation sellers thrived, as people spent a great deal of time in their houses. On the flip side of that phenomenon, apparel retailers continued to struggle, and automobile dealers reported rising sales as customers were trending toward using their own vehicles rather than public transit or other shared rides.
Most hotels and tourist attractions across the Atlanta Fed's six-state southeastern district reopened in recent months with limited capacity to accommodate social distancing, an approach that continued to pinch revenues and employment, hospitality contacts commented.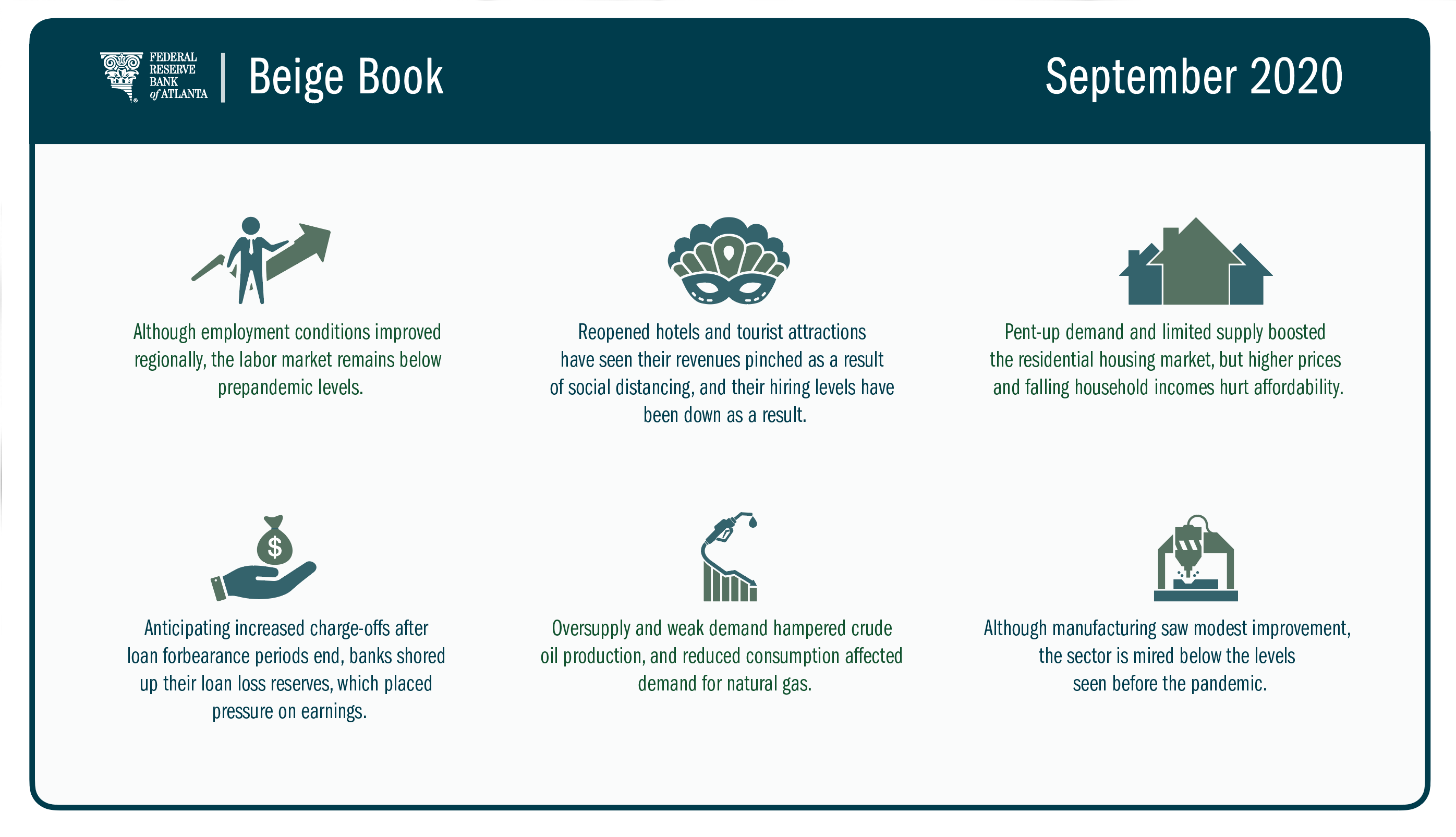 The residential real estate business was an especially mixed bag. On one hand, pending home sales soared because of pent-up demand and limited supply in many markets. On the other hand, higher home prices and declining household incomes continued to dampen affordability. Delinquencies remained high, especially in places with a big share of employment in the leisure and hospitality sector, such as in South Florida and Orlando.
Financial institutions likewise reported varied conditions as business rebounded slightly but continued to be affected by the pandemic. Although requests for forbearance on loan payments declined, financial institutions increased loan loss reserves in preparation for increased charge-offs as the initial forbearance periods ended. Higher levels of reserves pressured earnings. Meantime, loan growth stalled, and underwriting conditions tightened for most loan products.
In other economic sectors:
Commercial real estate contacts reported that high-quality asset values declined marginally, and hospitality and retail properties values fell more significantly.
Energy markets continued to face severe uncertainty. Crude oil production remained restrained by oversupply and weak demand. Demand for natural gas declined further as COVID-19 shutdowns reduced power use across the commercial and industrial segments. By contrast, projects around renewable forms of energy, including solar and wind farms and renewable diesel production, remained active.
Most manufacturers reported a modest uptick compared with the previous report, but activity nevertheless remained below pre-COVID levels.
Agricultural conditions remained generally weak.
The Federal Reserve issues the Beige Book report of economic conditions before each meeting of the Federal Open Market Committee, whose next meeting is scheduled for September 15 and 16.
The Atlanta Fed moderates all comments posted by visitors to this website. We reserve the right to delete content that is abusive, harassing, or threatening; or obscene, vulgar, or profane. In addition, no off-topic remarks or spam is permitted. Learn more at our Disclaimer & Terms of Use and Online Privacy Policy.