Beige Book Contacts Expect Price Pressures to Ease in 2022
December 1, 2021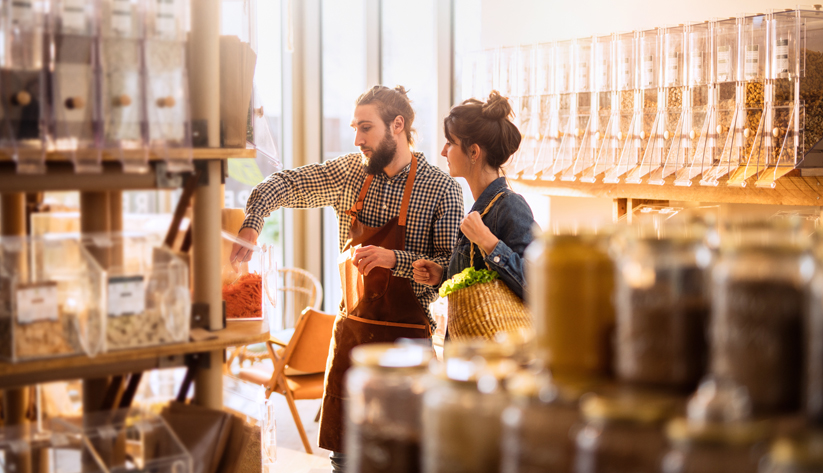 The latest Beige Book report on economic conditions in the Southeast found that prices and wages continued to climb amid a tight labor market and ongoing supply chain challenges. But many expect price pressures to ease next year.
On the employment front, turnover rose as employers lured workers from rivals with "significant wage increases and greater flexibility," the Beige Book reported. Meanwhile, the labor supply remained "extremely tight."
As in many recent rounds of interviews with business contacts, Atlanta Fed Regional Economic Information Network (REIN) staff gathered numerous examples of measures firms are taking to attract workers. Several companies in various industries said they are easing educational and experience requirements. One firm reported it is considering hiring recently incarcerated people who received vocational training in prison. Amid ongoing commercial driver shortages, a trucking company reported it is using smaller trucks and even pickup trucks towing trailers because drivers of smaller vehicles face less stringent licensing standards. Meanwhile, some big manufacturers said they are lending workers to their suppliers to help relieve supply bottlenecks caused by labor scarcity.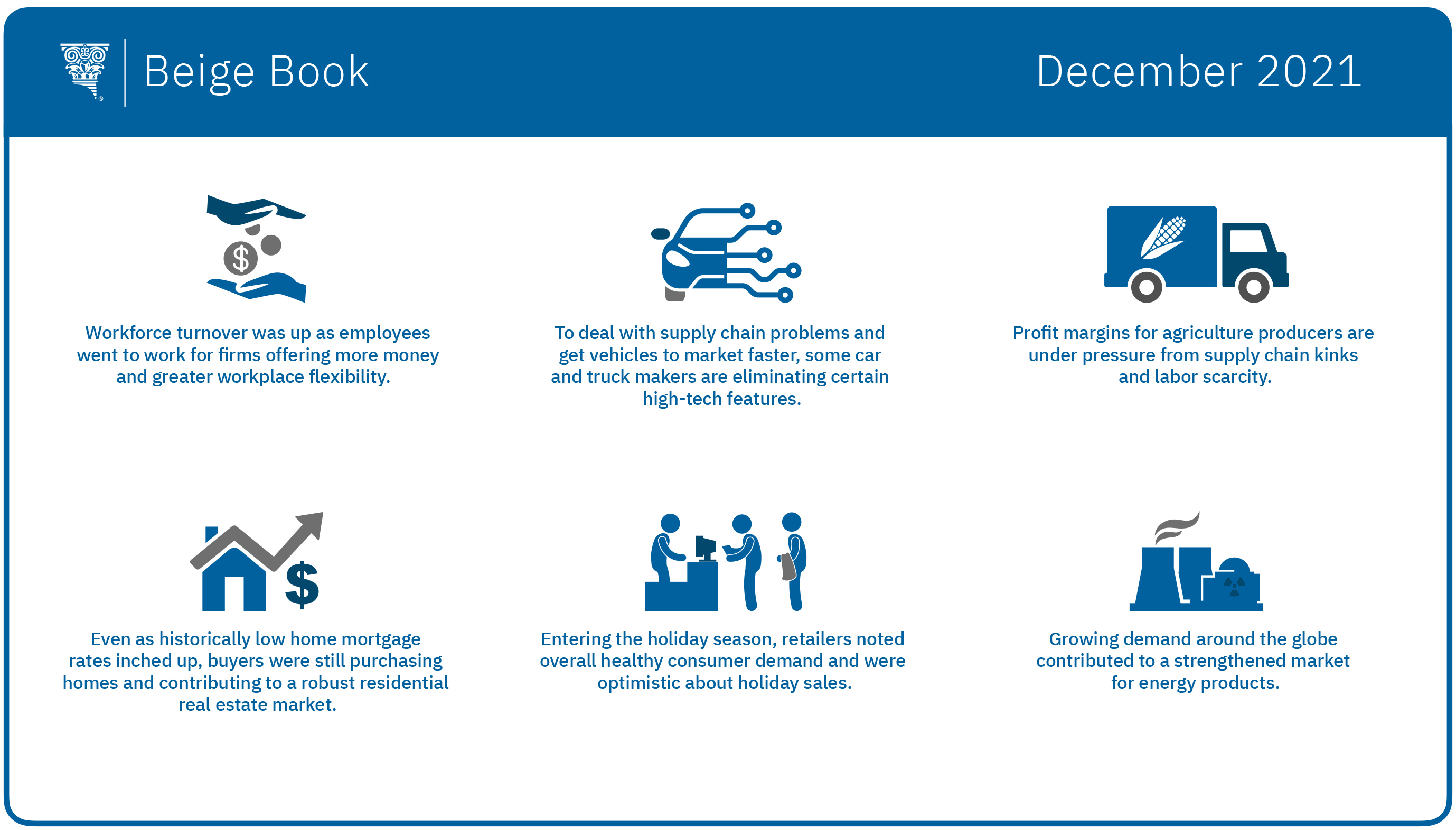 At a key source of labor supply, a technical college official said too few students are training for the most in-demand careers such as advanced manufacturing, skilled trades, construction, and aviation.
As wages broadly continued to rise, several contacts mentioned that labor costs were being passed along to consumers with little resistance. Many contacts named containing labor costs as a priority. Alongside labor costs, raw materials prices continued climbing. Nevertheless, most Atlanta Fed contacts said they expect cost pressures to "ease steadily over 2022 but remain above prepandemic levels."
The Atlanta Fed's Business Inflation Expectations survey showed year-over-year unit costs were relatively unchanged in November at 3.6 percent. Year-ahead expectations increased to 3.3 percent in November, up from 3.1 percent in October.
In other economic sectors:
Transportation activity continued strong. The movement of energy-related cargo picked up along inland waterways as refineries near the Gulf of Mexico recovered from damage caused by Hurricane Ida. Air cargo carriers reported higher demand as the cost of container shipping sometimes exceeded air freight rates, which reverses the typical dynamic. Some transportation contacts do not anticipate the overall supply chain returning to normal until late 2022 or 2023.
Retailers reported strong consumer demand and expect healthy holiday sales. Some contacts warned that as fiscal supports expire and savings are depleted, demand from lower-income consumers could soften. As auto dealers continued to struggle with lower inventories because of supply chain issues, some vehicle makers have eliminated certain high-tech features in cars to get vehicles to market faster.
Domestic travel was strong, and although business travel bookings remained well below pre-COVID levels, contacts expect activity to improve in the first half of next year.
Housing demand was off from the historic peaks of the past year. Still, contacts reported that sales improved a bit as slight increases in mortgage interest rates led buyers to purchase now because they expect rates to keep climbing.
Commercial real estate contacts reported that conditions in the office segment improved as businesses reopened.
Despite ongoing supply chain and labor supply challenges, manufacturers said demand was healthy. Several even reported record sales.
In banking and finance, low interest rates continued to put pressure on profit margins. However, loan demand strengthened enough to fuel improved interest income.
Energy contacts said activity strengthened alongside rising global demand. And utilities industry executives noted a significant increase in commercial activity and continued strength in residential and industrial sales.
Agriculture producers indicated supply chain issues and labor scarcity are putting pressure on their profit margins.
The Federal Reserve publishes the Beige Book before each meeting of the Federal Open Market Committee. The next meeting is scheduled for December 14–15.