January 12, 2022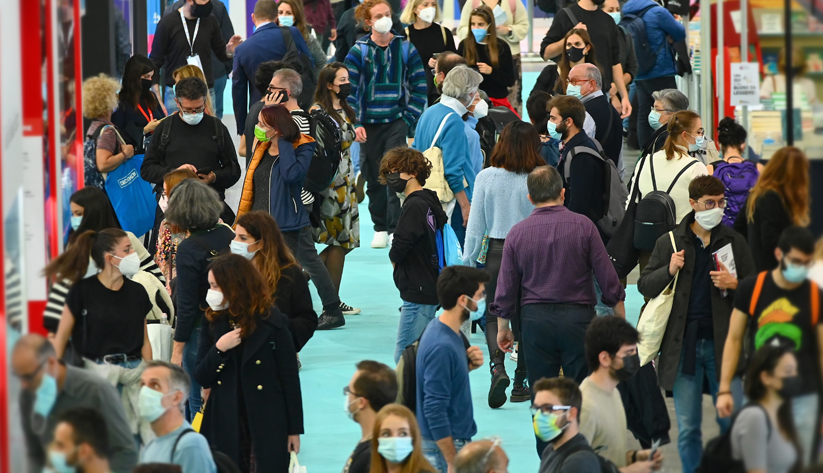 Widespread outbreaks of the omicron variant of COVID-19 did not appear to inflict serious economic damage in the Southeast through December, according to the January Beige Book report from the Atlanta Fed.
The report on economic conditions generally found trends of the past few months continued from mid-November through the end of 2021: labor demand was strong and supply limited, generating pressure to raise wages; costs for materials and other nonlabor items climbed but more slowly; retail sales were good, though supply constraints continued to crimp automobile sales; and domestic leisure travel was brisk even as the omicron variant caused some event cancellations that dented business travel.
The Fed publishes the Beige Book summary of anecdotal reports eight times a year, before each meeting of the monetary policy-setting Federal Open Market Committee.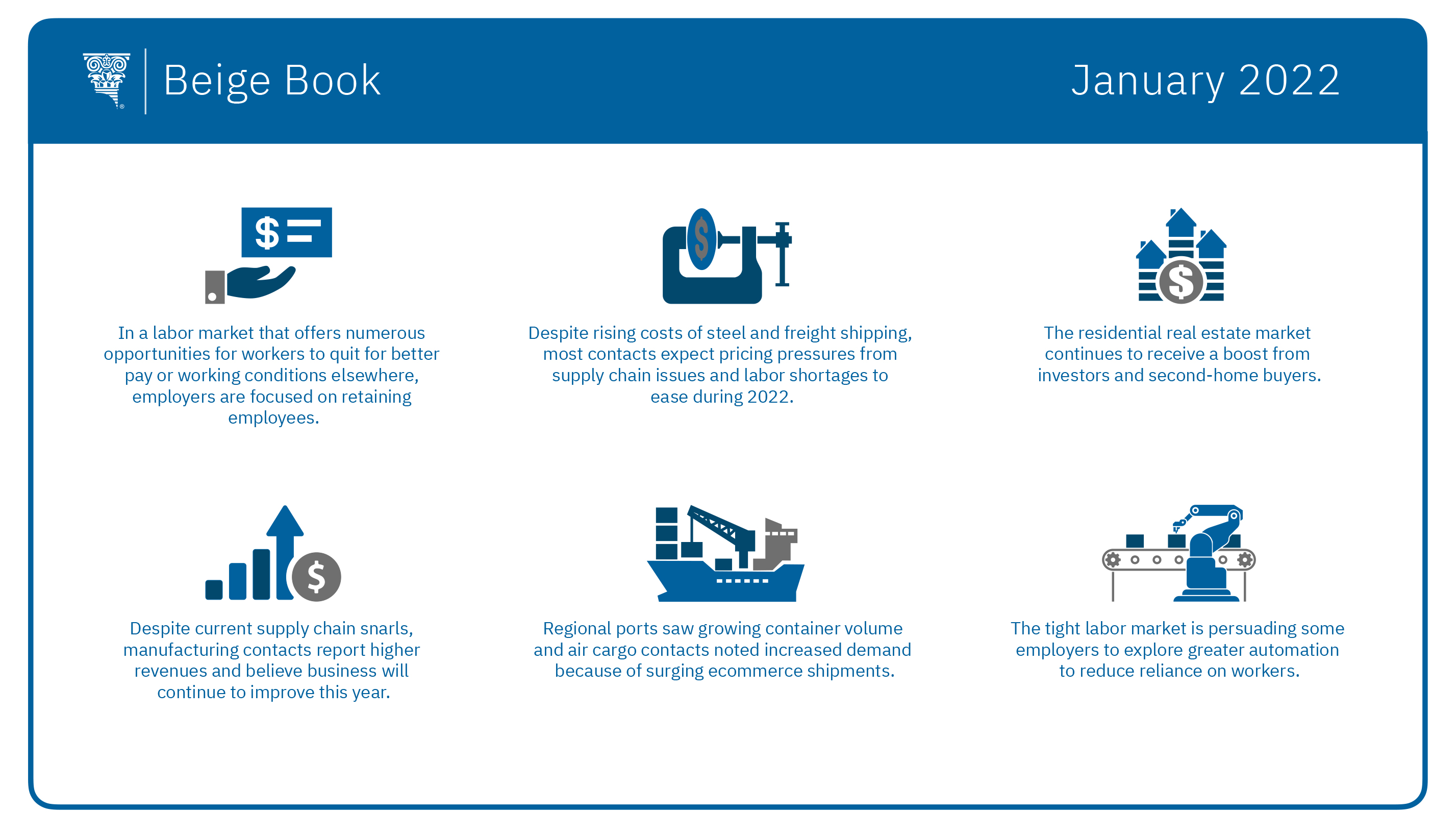 In the new report, Atlanta Fed contacts told the Bank's Regional Economic Information Network (REIN) staff that they are "intensely focused" on retaining employees in a tight labor market that offers abundant opportunities for workers to leave jobs for better pay or working conditions. Some contacts said they are raising pay, notably among lower-wage workers and new hires, while others instituted bonuses for workers who stay for two years. Many companies reported that wage growth is higher than they planned and will likely rise even more in 2022.
Firms also continued to offer flexibility, including four-day workweeks, more personal days, and, of course, remote work. Meanwhile, numerous contacts said their companies are encouraging COVID vaccines but not mandating that workers be vaccinated.
Some small companies are trying to keep their payroll under 100 employees to stay below the threshold for the expected vaccine and testing requirements. Several employers also said they plan to automate to reduce their reliance on workers.
On the pricing front, several contacts noted that many nonlabor costs were flat or inched up only slightly since the previous Beige Book, which was published December 1. Still, many businesspeople mentioned the still-rising costs of steel and freight shipping. Most contacts expect pricing pressures from supply chain issues and labor shortages to ease over the next year, but not to disappear.
In other sectors:
Consumer spending was healthy, particularly for off-price retailers. Cruise ship business was strong, though passenger counts were lower than before the pandemic as cruise lines have continued to limit capacity.
Demand from investors and second-home buyers continued to make up a significant component of housing market demand.
Manufacturing contacts reported increased revenues and believe business will continue to improve this year, even as some expressed concerns about supply chain interruptions, labor shortages, and rising input costs.
Transportation stayed strong. Container volume grew at district seaports, and air cargo contacts noted increased demand because of surging ecommerce shipments.
Chemical manufacturing and petroleum refining improved. However, contacts continued to report that supply chain bottlenecks constrained some chemical production.
The Federal Reserve publishes the Beige Book before each meeting of the Federal Open Market Committee. The next FOMC meeting is scheduled for January 25–26.