Beige Book: Activity Grows, but More Slowly
July 13, 2022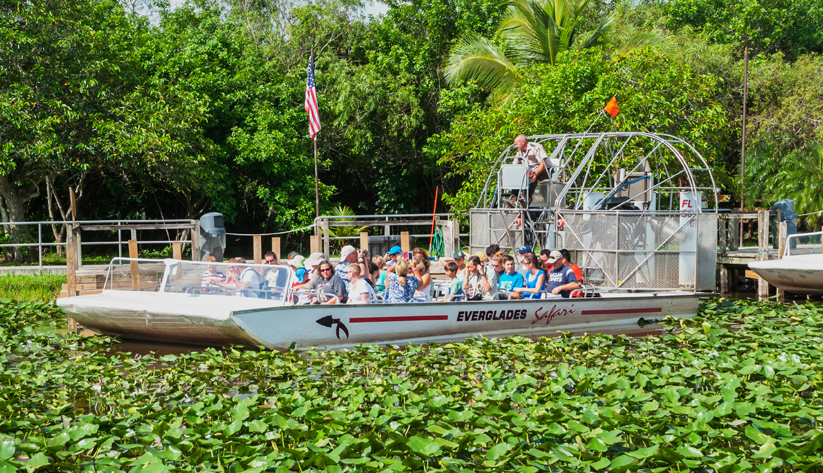 Economic activity in the Southeast continued to grow but at a slightly slower pace in early summer, according to the Federal Reserve Bank of Atlanta's new Beige Book compilation of anecdotes from business contacts.
From mid-May through June, retailers reported healthy sales, and travel and tourism contacts said leisure travel remained strong and business travel continued to recover. Conditions in labor markets were largely unchanged from the previous Beige Book, as most of the Atlanta Fed's contacts reported demand for workers still exceeds supply.
Employers continued to adapt. Some firms reported adding part-time workers to reduce benefits costs or attract retirees or people likely to retire soon. Also, contacts said they were increasing employee training as opposed to adding people, and some companies were devising strategies to expand without hiring.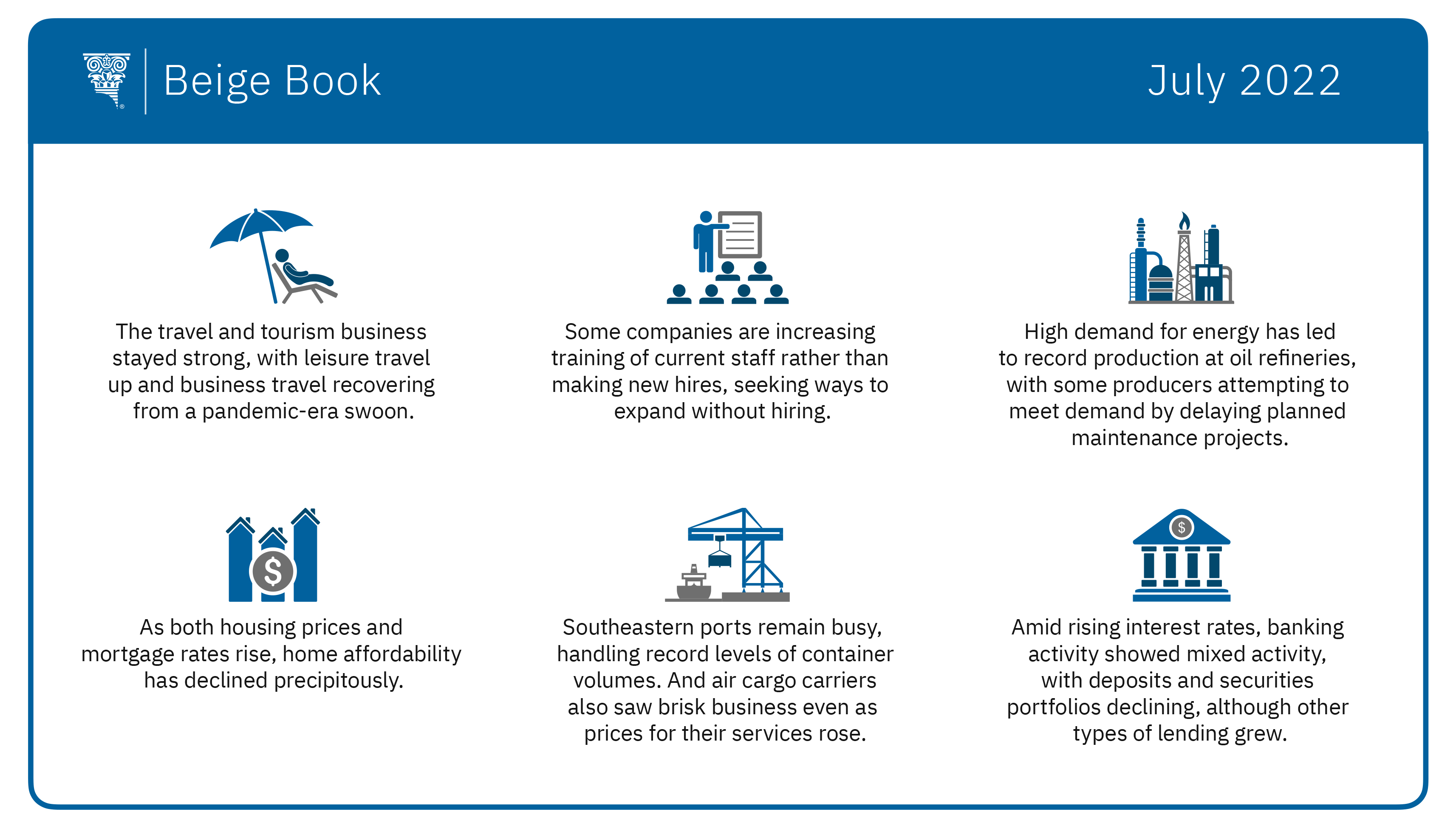 The region's energy sector was particularly busy. Production at oil refineries continued to reach historic peaks, with some producers delaying maintenance projects to keep all systems running to meet demand. With war in Ukraine roiling global natural gas supplies, contacts reported planning new pipelines to send gas to processing plants and export terminals.
Meanwhile, utilities in the Southeast said the blistering summer heat raised the risk of power outages as intense demand could outstrip power generation capacity. Electricity and gas companies also said their own fuel and power costs climbed, which they warned could lead to higher bills for customers.
In other anecdotal information gathered by the Atlanta Fed's Regional Economic Information Network (REIN) team:
While contacts reported continued cost increases for petroleum-based products, concrete, and steel, others noted a small reduction in freight costs because of slowing demand.
Housing demand continued to slow as prices hit record highs and mortgage rates rose, a combination that produced a sharp drop in affordability throughout the District. Nevertheless, the number of days houses sat on the market remained near record lows.
In commercial real estate, companies reported brisk demand for apartment and industrial properties, mainly warehouses. However, concerns grew about a possible slowdown in the industrial market. Some contacts worried that commercial property values could decline.
Transportation activity was mixed. Ports continued to handle record container volumes, and air cargo carriers were busy even as their prices climbed. On the other hand, trucking firms reported slowing demand. Although supply chain disruptions are expected to dissipate at some point, contacts suggested that such disruptions could persist for a year or more.
Manufacturers reported continued overall strong demand and increased revenues. Yet several companies indicated that supply chain snarls and employee turnover crimped production.
Banking activity slowed amid rising interest rates. The growth of deposits and securities portfolios tapered off even as most types of lending grew.
The Federal Reserve publishes the Beige Book before each meeting of the Federal Open Market Committee. The next meeting is scheduled for July 26–27.