November 30, 2022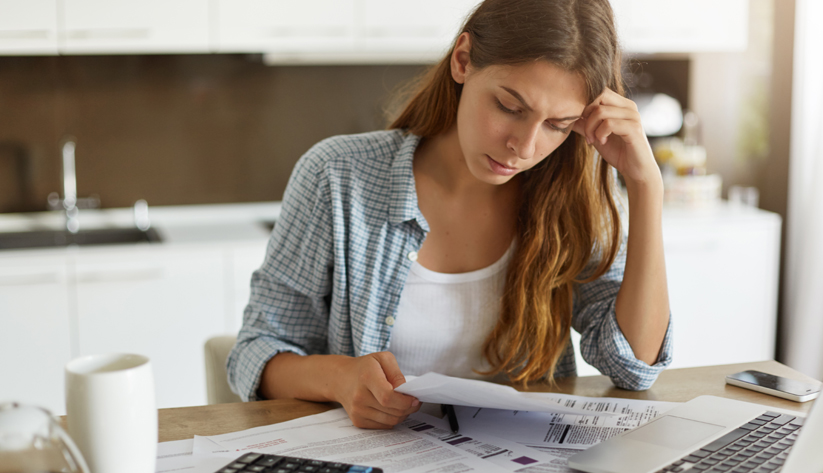 Economic activity in the Southeast grew tepidly during October and the first half of November, according to the Federal Reserve Bank of Atlanta's new Beige Book collection of anecdotal reports from business contacts.
Labor market conditions remained tight, though pressures eased somewhat, contacts reported. Nevertheless, many executives said attracting and retaining talent remained a top concern.
For the first time, the Atlanta Fed's Beige Book includes a Community Perspectives section devoted to feedback from lower-income workers, consumers, and families as well as representatives from community organizations and nonprofits.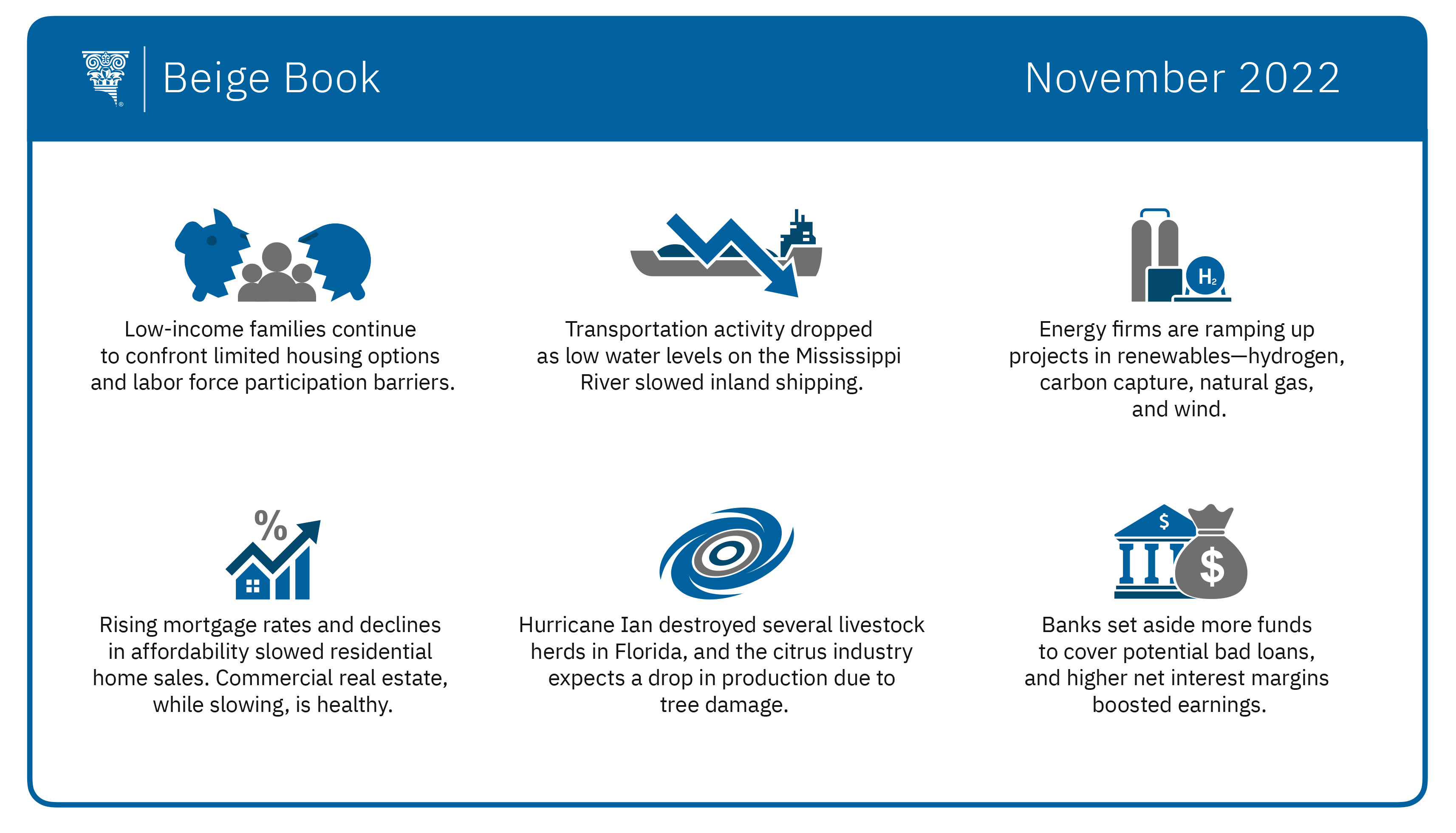 For the most part, those contacts reported eroding financial health among low- and moderate-income households in recent months because of rising prices for groceries, fuel, and rent. Low-income families continued to confront limited housing options as many were crowded out by all-cash buyers vying for limited inventories. A lack of affordable child care and public transportation, especially in rural areas, worsened and remained a barrier to labor force participation.
In brighter news, retailers generally said consumer demand had not changed since the previous Beige Book. Automobile dealers reported strong new vehicle sales and better inventories.
In other economic sectors:
Housing demand continued to deteriorate as mortgage rates rose and affordability further declined. Existing home sales dropped sharply, inventory levels rose in most markets, and sales price increases slowed, though they remained above levels of a year ago.
Commercial real estate contacts reported healthy but slowing market conditions, particularly in lower-tier office, luxury multifamily, and owner-operator retail. In the last category, problems resulted mostly from restaurant closings. On the other hand, industrial real estate appeared robust.
Transportation activity declined, in part because low water levels on the Mississippi River impeded inland shipping. Air cargo contacts said revenue dipped compared to a year ago because inflation curbed consumer demand for goods.
Financial institutions increased the funds they set aside to cover potential bad loans over concerns about a potential economic downturn. However, most loan portfolios grew while deposit growth slowed. Earnings at financial institutions generally improved because of a higher net interest margin—the difference between interest paid out on deposits and interest received on loans.
Energy industry contacts noted low diesel supplies as high prices in the Northeast limited pipeline deliveries to the Southeast. Several firms reported ramping up investments in renewable energy projects such as hydrogen, carbon capture, renewable natural gas, and wind.
In Florida agriculture, Hurricane Ian destroyed several livestock herds, and citrus industry contacts expect storm damage to trees will dampen future production. Cotton growers across the Southeast reported further softening of demand from textile manufacturers.
The Federal Reserve publishes the Beige Book before each meeting of the Federal Open Market Committee. The committee is scheduled to meet December 13 and 14.