January 18, 2023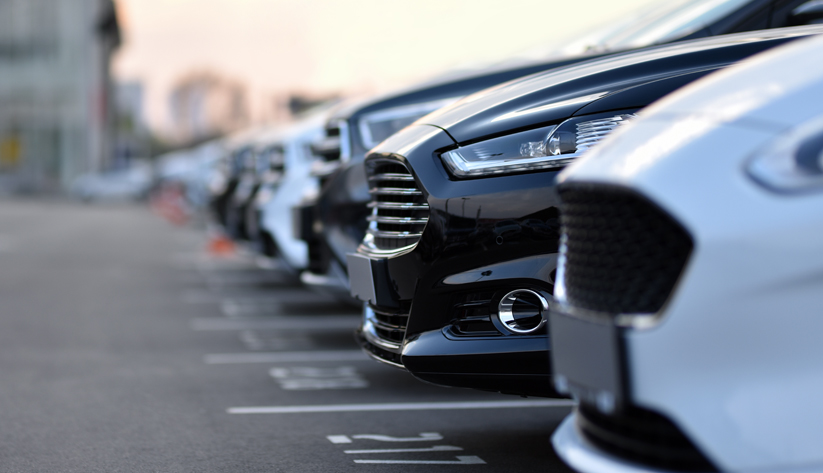 From mid-November through December last year, the gap between labor supply and demand appeared to narrow, and nonlabor cost increases slowed, according to the Federal Reserve Bank of Atlanta's new Beige Book report of economic conditions in the Southeast.
Broadly, economic activity grew gradually as retailers reported solid holiday sales, auto sales rose, and leisure travel and tourism business were brisk. On the other hand, home sales declined, commercial real estate conditions weakened, and transportation activity slowed.
Fed policymakers are closely tracking the labor market as they battle high inflation. Several Atlanta Fed contacts said entry-level jobs were easier to fill even as it remained tough to fill higher-skilled positions. Overall, staffing remained a major concern and businesses for the most part say they're determined to keep talent even if demand slows for goods or services. Most said they will try to avoid layoffs and trim labor costs through attrition if business deteriorates.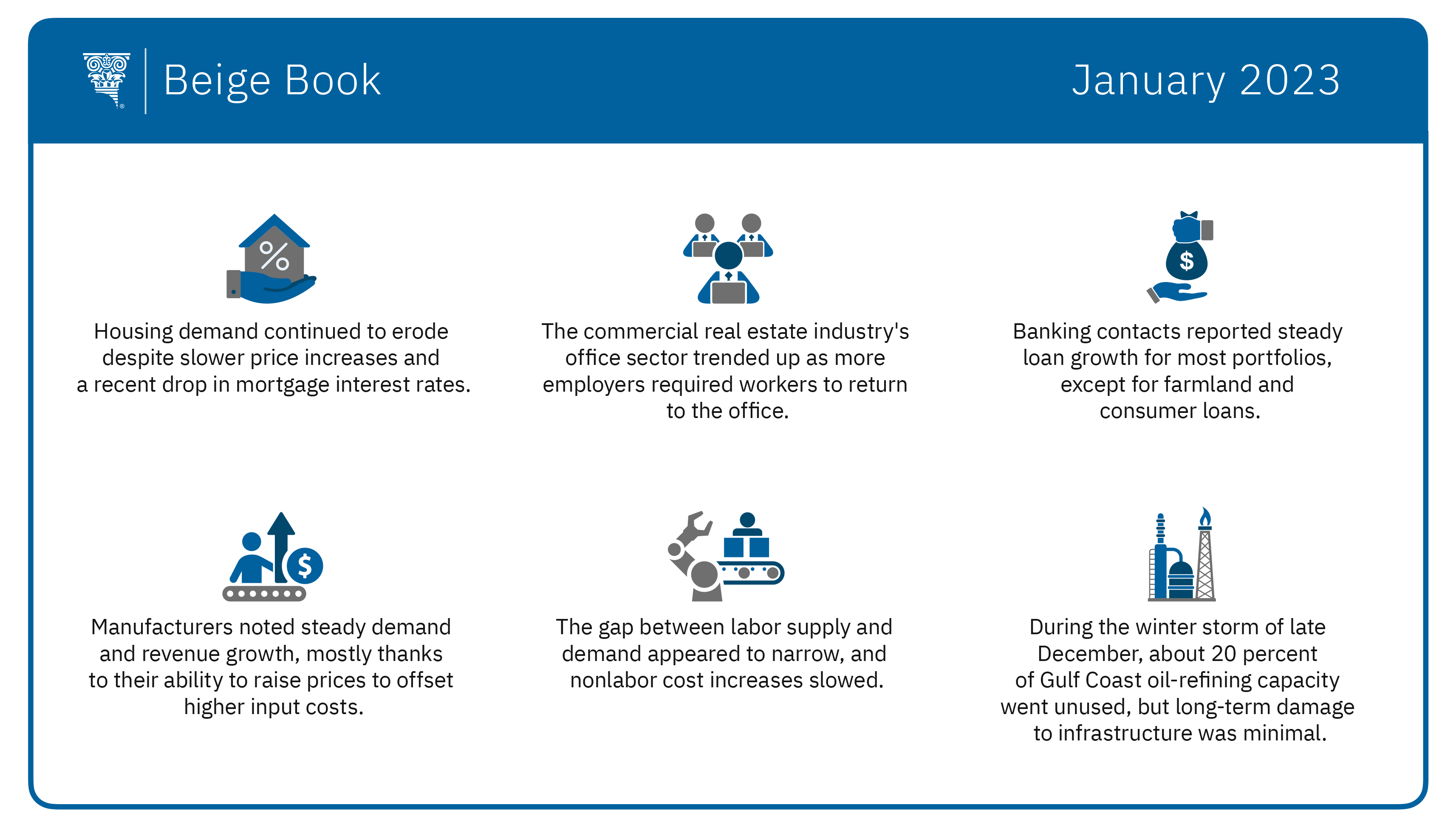 As for costs other than labor, contacts generally noted that increases moderated but remained high. The Atlanta Fed's Business Inflation Expectations survey showed year-over-year unit cost growth decreased in December to 3.8 percent, on average, down from 4 percent in November. Among various categories of inputs, the cost picture was mixed. Domestic freight cost increases persisted mainly because of higher energy and labor expenses, and food prices rose significantly.
Many contacts, however, reported diminished ability to pass along cost increases to customers by raising prices. Larger accumulated inventories of products and more price-sensitive customers primarily curtailed pricing power.
Among retailers, the all-important holiday sales season was better than expected, but results were aided by heavy discounting, industry contacts told the Atlanta Fed. Some retailers also said lower-income customers continued to forgo pricier items in favor of cheaper goods and necessities. Meanwhile, merchants catering to wealthier customers reported demand remained strong.
In other economic sectors:
Housing demand continued to erode despite slower price increases and a recent drop in mortgage interest rates. Sales fell sharply across the region and inventory levels rose.
The downward trend in the commercial real estate industry's office sector eased as more employers required workers to return to the office, but increases in sublease space continued to restrain a full market recovery.
Manufacturers noted steady demand and revenue growth, mostly thanks to their ability to raise prices to offset higher input costs. Even so, some contacts said profit margins were squeezed.
Banking contacts reported steady loan growth for most portfolios, except for farmland and consumer loans.
In the energy industry, about 20 percent of Gulf Coast oil refining capacity went unused during the winter storm of late December, but long-term damage to infrastructure was minimal.
Agricultural conditions didn't change much from the previous Beige Book reporting period. Demand for poultry, cattle, timber, corn, and soybeans was steady, while damage from Hurricane Ian, which hit in late September, limited Florida citrus yields. Weaker demand from textile mills continued to soften the cotton market.
The Federal Reserve publishes the Beige Book before each meeting of the Federal Open Market Committee. The committee is scheduled to meet January 31 and February 1.