Jacksonville Monetary Museum
Visitors are required to show proof of vaccination or a negative PCR or antigen rapid test. At this time, masks are optional if you are fully vaccinated.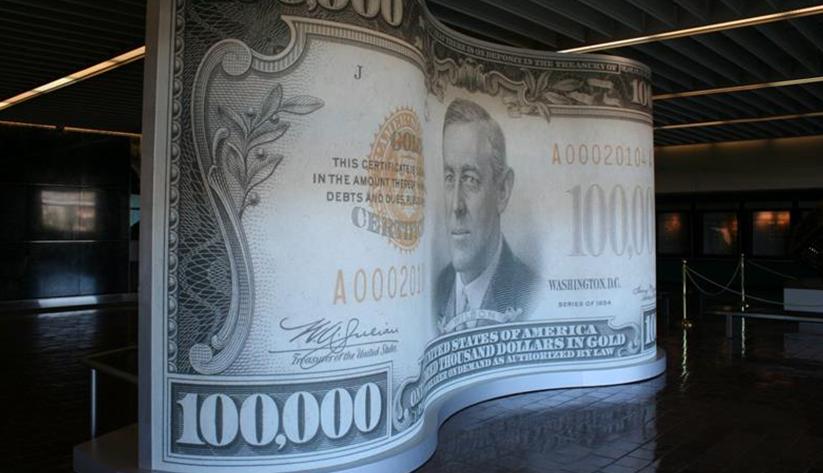 About
Welcome to the Jacksonville Branch's Monetary Museum. The museum features displays of historical currency, information on the Federal Reserve's role in the economy, and an exhibit on the Fed's cash-processing functions. Guided group tours include a trip to the Bank's cash-processing area.
A tour of the museum will include a presentation that provides in-depth lessons on the role of the Federal Reserve in the US economy.
Learn how and why the Fed conducts monetary policy and how its actions affect your life.
Hear about the Fed's important roles in bank supervision and regulation.
Get the big picture of the many ways the Fed provides payments system services to help our economy run smoothly and maintain the stability of the financial system.
Then, you can take a look inside our cash-processing operations, where millions of dollars are counted, sorted, or shredded daily.
All this and more awaits you at the Jacksonville Branch Monetary Museum.
The Branch offers only guided group tours; no walk-in visitors are allowed. Groups must have a minimum of 10 members for a tour, with a maximum of 30 people. Free group guided tours of the Monetary Museum may be scheduled by appointment only. Tours are offered on select Tuesdays at 10 a.m. and 1:30 p.m. (ET). We can schedule tours only for high school and college groups and financial institutions. Please be aware that the tour calendar gets booked several months in advance. Keep this in mind when you request a tour date. We will contact you to discuss the availability of your requested date and to confirm a scheduled tour.
To request a group guided tour, please complete the form.
Plan Your Visit

Visitor guidelines
COVID-19 requirements for visitors (as of December 30, 2022)
COVID-19 community levels in Federal Reserve Bank of Atlanta locations currently are Jacksonville (low levels); Atlanta and New Orleans (medium levels); and Miami (high levels). In these conditions, all adult visitors and minors aged 5–17 entering the Atlanta Fed main office or one of our Branches must provide proof of full vaccination or proof of a negative PCR or antigen rapid test result (no at home tests). Proof of vaccination or a negative test are not required for children under the age of 5. If you are unvaccinated and use a negative test result to enter, you must have taken the test on or after the Friday preceding the day you enter the building. In addition, you must wear a mask if unvaccinated. If you are vaccinated, check the location where you will be entering for mask requirements.
Note: Please check this page often. You can check infection levels in your community on the CDC website.
To ensure the safety of visitors and staff, all visitors must walk through a metal detector. Please be prepared to remove all objects from your pockets and place them in the bins. If you are unable to walk through the detector, the officer will screen you by hand with an electronic wand.
Cell phones will be left in the presentation area during the tour of cash operations.
Please note the following:
We do not allow any weapons, including pepper spray and pocketknives, into the museum.
The Bank prohibits photography as well as audio and video recording.
Tour group chaperones must present a valid form of government-issued ID, and a list of all attendees must be submitted one week prior to your visit.
Thank you. We hope you enjoy your visit.