Organized by the Federal Reserve Banks of Atlanta and Dallas
Hosted virtually via Zoom
Why Is Housing So Expensive?
Thursday, December 2, 2021
8:30 to 9:30 a.m. (ET)
Housing is fundamental to the economic security of families and the nation. Yet purchasing or renting a home has become financially onerous for millions. Why is housing so expensive? Are there untapped strategies left in the tool kit that we could and should be incorporating to better meet housing needs? As we think through strategies to address housing supply and housing affordability challenges, has the behavioral response to the COVID-19 pandemic fundamentally altered the housing landscape? Raphael Bostic explores these topics with Edward Glaeser, chairman of the Department of Economics at Harvard University and a leading scholar of housing and the role of cities as economic engines.
Transcript
About the Speakers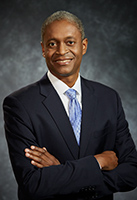 Raphael Bostic
Dr. Raphael Bostic took office June 5, 2017, as the 15th president and chief executive officer of the Federal Reserve Bank of Atlanta. He is responsible for all the Bank's activities, including monetary policy, bank supervision and regulation, and payment services. He serves on the Federal Open Market Committee, the monetary policymaking body of the Federal Reserve System. From 2012 to 2017, Bostic was the Judith and John Bedrosian Chair in Governance and the Public Enterprise at the Sol Price School of Public Policy at the University of Southern California. He serves on many boards and advisory committees, including the Advisory Committee on Economic Inclusion at the Federal Deposit Insurance Corporation, Georgia's Partnership for Inclusive Innovation, and the Lincoln Institute of Land Policy. He graduated from Harvard University in 1987 with a combined major in economics and psychology. He earned his doctorate in economics from Stanford University in 1995.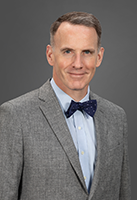 Edward Glaeser
Edward Glaeser is the Fred and Eleanor Glimp Professor of Economics and chair of the economics department at Harvard University, where he has taught since 1992. He is the author or co-author of several books including Triumph of the City (Penguin Press, 2011) and Survival of the City (Penguin Press, 2021). He has written over 200 papers on cities, housing, infrastructure, and economic institutions. He leads the Urban Economics Working Group at the National Bureau of Economic Research and co-leads the Cities Programme at the International Growth Centre. He has served as co-editor of the Quarterly Journal of Economics and the Journal of Urban Economics. He led the Taubman Center for State and Local Government and the Rappaport Institute for Greater Boston from 2006 to 2015. He is a fellow of the American Academy of Arts and Sciences, the Econometric Society, the National Academy of Public Administration, and the National Academy of Social Insurance.