Join community development financial institutions (CDFIs) across the nation in taking the Federal Reserve's 2019 CDFI Survey. CDFIs are specialized financial institutions operating in markets that are underserved by traditional financial institutions. The 2019 CDFI Survey will be used to better understand the reach and impact of CDFIs nationwide and to generate a national CDFI directory. By sharing your story, you can help policymakers and communities better understand the important work of CDFIs. You can also use the directory to connect with peer CDFIs, financial institutions, and other potential partners. Take the survey today!
The survey will allow you to share information about several special topics, including Opportunity Zones, modernization of the Community Reinvestment Act, and the impact of the partial federal government shutdown. Other survey topics include capitalization, financial products, development services, demand, and capacity. Survey participation is voluntary. Please be aware that the survey may be distributed to multiple individuals at your organization, but only one response is necessary per organization.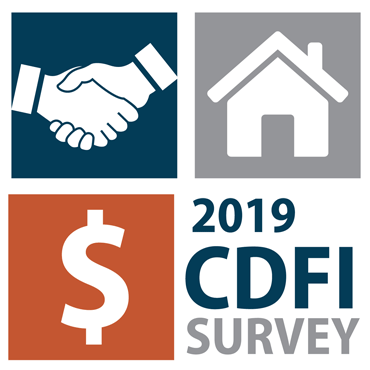 The survey period begins April 1 and closes May 31, 2019. Questions? Contact Surekha.Carpenter@rich.frb.org. For more information about the Federal Reserve's work with CDFIs, please visit FedCommunities.org.