The views expressed in Economy Matters are not necessarily those of the Federal Reserve Bank of Atlanta or the Federal Reserve System.
Editor's note: Throughout Economy Matters, "Southeast" refers to the six states that, in whole or in part, make up the Sixth Federal Reserve District: Alabama, Florida, Georgia, Louisiana, Mississippi, and Tennessee.
Orientación Financiera del Fed de Atlanta: Ahorrar en las compras de regreso a la escuela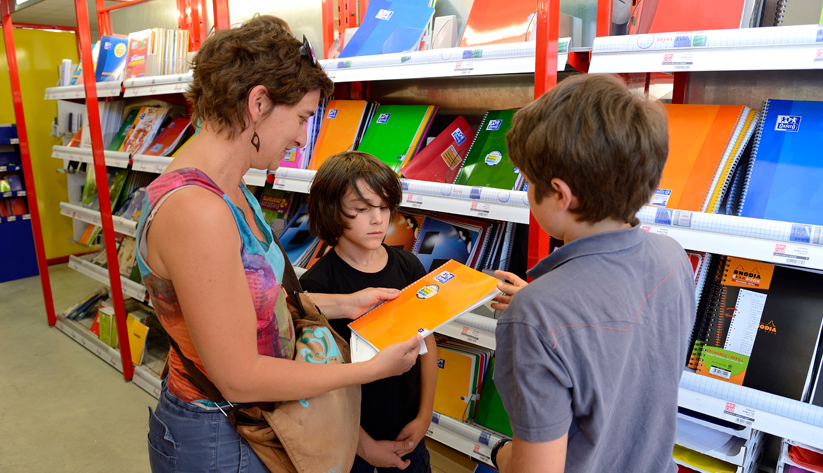 Editor's note: This article is also available in English.
Antes de que suene la campana de la escuela, planear por adelantado puede ayudarle a ahorrar en ropa y suministros para estar listo para el primer día de escuala. Los Consejos Financieros de este mes ofrecen estrategias para sacar el máximo partido a su dinero cuando llegue el momento de hacer compras para la escuela.
Haz un presupuesto y síguelo. Saber cuánto tienes que gastar puede ayudar a establecer prioridades y expectativas sobre el nuevo equipo escolar.
Antes de ir de compras, haz un inventario de ropa y suministros que ya tienes y considerar comprar sólo lo que necesitas ahora, en lugar de comprar suministros para todo el año escolar. Aprovecha los días festivos de impuestos sobre las ventas (documento informativo en inglés), si su estado los ofrece. Combinado con las ventas, estos días festivos pueden reducir especialmente el costo de los artículos más caros, como computadoras.
Compara productos y consulta las ventas, las aplicaciones, los programas de recompensas de fidelidad y los cupones para obtener el máximo ahorros.
Aunque es mejor comprar algunos articulos nuevos, considere comprar ciertos articulos usados y restaurados. Los libros de texto, calculadoras e instrumentos musicales a menudo se pueden alquilar o comprar de segunda mano por un costo mucho más bajo.
Informece cuales créditos fiscales puede ser usted elegible. El Crédito Tributario para el Cuidado de Niños y Dependientes puede cubrir el costo del cuidado después de la escuela, y el Crédito Tributario para Oportunidad Americana (documento informativo en inglés) puede ayudar con el costo de una educación post-secundaria.