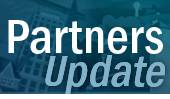 March/April 2015
Articles
Departments
Subscribe Online
The Arts Meet Community Development
The arts are often viewed as a cultural medium that enriches lives and communities. But there is increasing interest (see here
and here
) in understanding how to tap effectively into the arts and cultural sectors to support an area's long-term economic growth. According to the U.S. Bureau for Economic Analysis, creative industries played a large role
in the U.S. economy in 2012. Core arts and culture industries contribute approximately one million jobs to the U.S. economy with supporting industries offering another 3.5 million jobs.1 Combined, commodities from arts and culture industries generated $1.1 trillion in economic output in 2012. With an established music industry in Nashville and a growing film production industry
in Georgia, the arts play a special role in the economy across the Sixth District. States in the Atlanta Fed's footprint2 have increasingly begun to focus on the arts as an engine for economic growth.


Source: Bureau of Economic Analysis Arts and Cultural Production Satellite Account
, National Endowment for the Arts Guide to the U.S. Arts and Cultural Production Satellite Account
For community and economic development practitioners, this may present untapped opportunities to incorporate aspects of the creative industries into program and policy design and implementation. "Creative placemaking" is a unique approach that incorporates the arts and culture in the community and economic development field. Creative placemaking focuses on utilizing culture and the arts in redefining public spaces and building communities. It harnesses the creative power of artists and translates that into enriching communities and spurring innovation in a local economy.3 According to Ben Hecht
, the president and CEO of Living Cities
, artists and other cultural actors are better able to connect with local communities and unearth their strengths and weaknesses.Jamie Bennett
, the executive director of ArtPlace America
, notes that creative placemaking can revitalize "underused streets" by creating a unique sense of place and draw in more foot traffic. Such traffic can "[contribute] tangibly and powerfully to energizing and animating neighborhoods." The practice seeks to go beyond the built environment and instead focus on the human side of the equation: building human capital and cultivating strong and resilient communities. These impacts make creative placemaking an important tool in developing the potential of a community.


Source: Bureau of Economic Analysis Arts and Cultural Production Satellite Account
In partnership with ArtPlace America, the San Francisco Fed spotlighted creative placemaking and its role in community development in the December 2014 issue of Community Development Investment Review. The publication highlights that central to creative placemaking is the arts' role in changing how public space is utilized. The arts are unique in their ability to revitalize rundown sections of a city or create a new platform by which collaboration can be attained. For example, in 2006, Phoenix voters authorized a bond program to revitalize parts of the downtown by mixing arts and culture, technology, urban design, and start-ups. Mary Jo Waits
noted that this effort contributed significantly to the downtown area's economic performance and cultural identity. By incorporating the arts, urban revitalization and cultural collaboration act as stimulants to the communities they affect, creating a new sense of place and drawing in economic activity.
In recognition of its role in community development, ArtPlace America has created a onetime grant for nongovernmental organizations getting involved with the arts and cultural sector. Grants will be awarded in six regions across the country in amounts up to $3 million per organization. The application deadline is March 12 at 5 p.m. ET. More information on the grant can be found on ArtPlace America's website
.
For more on the role the arts plays in community development, see the Atlanta Fed's spring 2015 issue of Extra Credit.
By Joseph Rondone, CED intern
_______________________________________
1 Bureau of Economic Analysis Arts and Cultural Production Satellite Account
.
2The Federal Reserve Bank of Atlanta represents the Sixth Federal Reserve District, which covers all of Alabama, Florida, and Georgia and parts of Louisiana, Mississippi, and Tennessee.
3Ann Markusen and Anne Gadwa Nicodemus, "Creative Placemaking: How to Do It Well
," Community Development Investment Review.