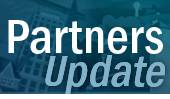 January/February 2016
Articles
Departments
Subscribe Online
The Small Cities Study Tour: Chattanooga's Comeback
How can small cities experiencing economic decline and population loss make the turnaround toward lasting revitalization? What are the best possible roles for philanthropy—in particular, for place-based funders? These are some of the questions motivating the small cities study tour, a partnership of place-based funders and researchers from several Federal Reserve Banks. The tour will visit small cities that have bounced back from economic decline to learn about their "arcs of revitalization." The aim is to produce useful lessons and insights that can benefit other small cities and place-based funders. Along the way, we will convey findings and some of the lessons learned in a series of articles in Partners Update.
Early this December, the study tour made its first stop in Chattanooga, Tennessee, where the population grew at an astonishing rate of almost 14 percent between 2005 and 2013. How has Chattanooga bounced back from its designation as America's most polluted city (1969) to become the poster child for the modern American small city renaissance? Obviously, it's a complex story with many fits and starts. Before sharing our observations on Chattanooga's turnaround, several contextual factors should be noted. The city is situated in a temperate climate with phenomenal natural assets, a downtown riverfront, proximity to state and national forests, and easy access to major markets like Atlanta, Nashville, and Charlotte. With a city population of 175,000 situated within a metro area of 550,000 in a growing region of the country, Chattanooga is no forgotten rural outpost. The market area therefore has a density sufficient to create significant demand for major nontradable goods, including real estate, services, electricity, prepared foods, and so forth. And the tradable goods sector, which includes auto manufacturing, among others, has been boosted by the state of Tennessee's posture as a "right to work" state with corporate-friendly tax policies. These are the starting points—the outside guideposts, if you will—for Chattanooga's ongoing renaissance.
Despite a wealth of natural assets, it took until the 1990s and early 2000s for Chattanooga's rebound to gain steam. According to local leaders, momentum picked up when private sector donations and a series of public-private partnerships developed Chattanooga's downtown and waterfront areas into attractive spaces. Initial (and significant) investments came from Jack Lupton of the Lyndhurst Foundation and from a group of civic-minded leaders rooted in and dedicated to Chattanooga. The city built on this momentum by instituting an innovation district, and supporting an "enterprise center." Additionally, the city's electric power board, with support from a federal stimulus grant, constructed "the Gig," which provided a smart grid and Internet connections of up to 1 gigabyte-per-second to the city and its outlying areas. Other investments were made to connect the city's greenways and provide a network of green buses in the city's downtown area. Throughout the city's turnaround, local foundations and the local government invested in capacity, such as leadership of neighborhood organizations and educational reform initiatives. These efforts created a network of leaders and volunteers who supported development.
The innovation efforts, together with Chattanooga's outdoor and natural assets and its work-life balance atmosphere, have attracted a group of young, innovative individuals and tech entrepreneurs, as well as more traditional larger employers such as Volkswagen and Amazon to the city. Chattanooga has thus successfully managed a transition from a postindustrial manufacturing town to a growing 21st-century economy. The following is an attempt to distill the main components of Chattanooga's rebound.
Uniqueness of public-private partnerships, philanthropic and civic orientation of private partners
Chattanoogans believe public-private partnerships have been critical to the city's redevelopment. And sure, there's no question that hundreds of millions of private dollars have been "invested" in Chattanooga—in real estate, programs, capacity, and infrastructure. The difference, however, rests on the civic orientation and patience of the funders behind this private investment. To be clear, local leaders shared that most of the private investment in the initial years of the city's turnaround consisted of tens of millions of dollars of philanthropic grant capital, primarily from the Lyndhurst Foundation, and not of lending- or double bottom-line capital. The River City Company, an early public-private partnership charged with much of the city's real estate redevelopment, was capitalized with more than $10 million in donations. Early Lyndhurst investments consisted of single bottom-line capital, where the bottom line was civic revival. Other wealthy businesspeople of the era were also engaged in deploying large tax-deductible contributions toward improving quality of life in their hometown. Going forward, if Chattanooga means to maintain its growth trajectory, activating a new generation of civic-minded younger (tech) entrepreneurs will be crucial, albeit challenging.


Place-based funders with long-term commitment and ample resources
A separate but related element to Chattanooga's story is the unique number of place-based funders with a long-term commitment to the city. Lyndhurst Foundation and the Benwood Foundation, along with the Community Foundation of Greater Chattanooga, and other wealthy individual donors, represent a sizeable force in a city the size of Chattanooga, which cannot entirely be quantified in monetary terms. In addition to their collective capital contributions, such foundations can rally the community, support capacity-building efforts, effectively push through development, and create buy-in from other partners. They can create momentum and a sense of hopefulness. Such efforts and results can arguably be emulated in other small- and medium-sized cities, where such place-based funders can have a particularly large impact in spurring revitalization and development.


Engaged and active local government elected and appointed officials
Another important part of the story is the role played by Chattanooga's local government, which, if not always active and supportive, at minimum managed not to be disruptive. Several local political leaders actively supported development efforts, occasionally through public-private partnerships and local government support. This was instrumental in the construction of the infrastructure around the waterfront, the aquarium, and the Chattanoogan hotel. Both the local and state-level political frameworks play an important role in Chattanooga's revitalization story.


Progressive legacy, critical context for shaping priorities and projects
As David Eichenthal, executive director of the Strong Cities, Strong Communities initiative of the National Resource Network noted in our closing seminar, Chattanooga is unique for an enduring progressive legacy that remains pervasive in the city today. Beginning with the Aquarium project and continuing to discussion of education reform today, every success seems to have continually propelled the city's residents to ask "what's next?" Initial successes created a sense of hopefulness, and progress has become both a cultural and political expectation. Priorities are driven more by moving toward the next great thing for the city, and less by reverting back to the metaphorical good old days.


Marketing and selling the story in order to build further momentum
Chattanooga's development story is part reality and hard work, part myth and marketing. The hard work was started by Jack Lupton and the Lyndhurst Foundation; the catalysts behind starting the city's downtown development and its revitalization momentum, largely through the Aquarium and waterfront projects. However, part of Chattanooga's success is due to branding and marketing. The city successfully presents itself as a comeback town, and has effectively managed to sell its assets, both natural and technological, outside its borders. The Gig, the innovation district, and the city's green buses are all part of this marketing strategy. The value of these projects appears to be more a matter of boosting Chattanooga's pro-technology image, which attracts entrepreneurs and talented individuals, than in direct economic returns ("more sizzle than steak").


Limited organizational opposition from groups left behind
Chattanooga's successful downtown revitalization has created some significant equity challenges. According to local leaders with access to property value records, gentrification has been limited so far. But there is general agreement that the innovation economy has created a deeper divide between racial and socioeconomic groups within the city. Not all of the city's inhabitants have benefited from the development. Those who lack skills and opportunities, particularly lower-income and African-American residents, are being left behind. Major educational reforms are needed to ensure these residents can gain the skills needed for the newly created innovation jobs, so they too can benefit from the revitalization. But in terms of Chattanooga's rebound thus far, these groups have little organizational voice or strength to oppose major investments or support needed reforms, and therefore opposition to traditional leadership has been minimal to date.


Chattanooga's rebound stands out as a national example of the requisite resources, time, and commitments to reenergize a dying city. And its story has been documented in much greater detail by other scholars and practitioners. The Atlanta Fed's Small City Dynamism Index provides data on a variety of trends in smaller cities. Additional information on Chattanooga's resurgence can be found at:
By Will Lambe, senior CED adviser, and Mels de Zeeuw, CED research analyst