The Federal Reserve Board has released the sixth annual Report on the Economic Well-Being of U.S. Households. Based on the Board's annual Survey of Household Economics and Decisionmaking conducted in October and November of 2018, the report provides a snapshot of the financial and economic well-being of U.S. households and the issues they face.
Most measures of economic well-being and financial resilience in 2018 are similar to, or slightly better than, those in 2017. The economic expansion since the survey began in 2013 is reflected in a number of different ways. For instance, on a question that asks about overall economic well-being, 75 percent of adults say they are doing okay or living comfortably—up 12 percentage points compared with 2013. Yet, notable differences in financial conditions persist across race, ethnicity, education, and geography.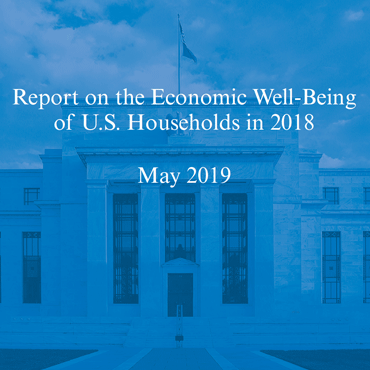 The report also provides insights on individuals' income, employment, expenses, bank and credit access, housing decisions, education, student loans, and retirement. A new topic in this year's report—aimed at understanding the experiences of bank customers—is the ability of adults to access funds in their bank accounts.
You can read the report, view a video summarizing the survey's findings, and download the survey data on the Board's website at www.federalreserve.gov/consumerscommunities/shed.htm.