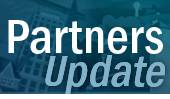 January/February 2015
Articles
Departments
Subscribe Online
Fed Webinar to Focus on Young Adults' Work Experiences
How are national labor market challenges and conditions affecting millennials? Join community development practitioners, researchers, and policy experts from across the country on Thursday, January 8, at 3 p.m. ET for a webinar session focused on this topic. It will spotlight key findings from a Fed report, In the Shadow of the Recession: Experiences and Perspectives of Young Workers
.
Young U.S adults have experienced higher rates of unemployment and lower rates of labor force participation than the general population for at least two decades. The Great Recession exacerbated this phenomenon. Despite a substantial labor market recovery from 2009 through 2014, vulnerable populations—including the nation's young adults—continue to experience higher rates of unemployment. Meanwhile, changes in labor market conditions, such as globalization and automation, have reduced the availability of well-paid, secure jobs for less-educated persons, particularly jobs that provide opportunity for advancement.
Featured speakers include Heidi Kaplan, Federal Reserve Board; Rory O'Sullivan, Young Invincibles; and Carl Van Horn of the John J. Heldrich Center for Workforce Development at Rutgers University.
Register
for this session at the Connecting Communities® website. Participation is free, but preregistration is required.
Also, save the date for our January 29 session, which will explore strategies for using data to improve planning, engagement, and operations in your community.
These events are part of the Federal Reserve's Connecting Communities® series, a national initiative intended to provide community development practitioners, financial institution representatives, policymakers, and others with timely information on emerging and important community development topics.