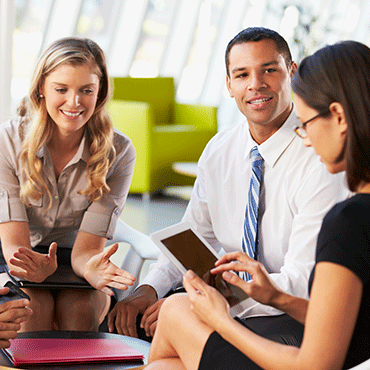 Workforce development contributes to a strong economy by equipping workers to succeed in the labor market and supplying employers with quality talent. At the local level, banks can play an important role in advancing such efforts. Engaging Workforce Development: A Framework for Meeting CRA Obligations, a guide from the Dallas and Kansas City Feds, provides banks—and organizations interested in partnering with them—information and tools to engage in workforce development activities to support their community involvement goals and their obligations under the Community Reinvestment Act (CRA).
Workforce development can be an eligible activity under the CRA. Recent guidance states that "creating or improving access by low- or moderate-income persons to jobs or to job training or workforce development programs" may be considered an eligible economic development activity.
The guide provides bankers and their partners:
An overview of the workforce development system and strategies.
A process for identifying and assessing workforce development opportunities that aligns with a bank's community reinvestment strategy.
A template for providing program information to examiners and other stakeholders.
Case studies of workforce development programs supported by banks.
Download the guide for more comprehensive information.