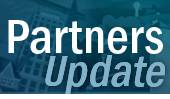 COVID-19 Publications
Articles
Departments
Subscribe Online
Perspectives from Main Street on COVID-19
The 2020 pandemic continues to have profound effects on people, including here in the Sixth Federal Reserve District. A new report, Perspectives from Main Street: The Impact of COVID-19 on Low- to Moderate-Income Communities and the Entities Serving Them, spotlights the challenges low- to moderate-income (LMI) communities are facing across the nation.
It reflects responses of a June survey of nonprofits, financial institutions, government agencies, and other organizations serving LMI communities in the United States—whether rural, urban, or suburban. Key findings include:
Sixty percent of respondents indicated COVID-19 was significantly disrupting economic conditions in the communities they serve and expect the recovery to be difficult.
Nearly half indicated it will take over 12 months for the communities and people they serve to return to economic conditions they were experiencing prior to the pandemic's disruption.
Most respondents said their organization is experiencing a significant disruption, with increased demand for their services (56 percent) but a corresponding decrease/anticipated decrease (45 percent) in their ability to provide services.
Nearly one out of every five respondents (18 percent) indicated their entity could operate for less than three months in the current environment before exhibiting financial distress.
This nationwide survey will continue to be fielded in 2020, with findings regularly updated. Here at the Atlanta Fed, we work year-round to foster economically resilient communities and provide resources—such as online seminars and data tools—to inform policymakers and funders. To learn more about the Atlanta Fed's community and economic development efforts, visit frbatlanta.org/community-development.