Food insecurity is a symptom of economic vulnerability (the opposite of economic resilience). Household food insecurity can significantly diminish both the mobility and development of children and adults. It also affects stability and upward mobility for households.
In this webinar, speakers will highlight the current trend of rising food insecurity during the COVID-19 recession and the prevalence of self-reported food insecurity in the United States, as measured by the Census Bureau's weekly Household Pulse Survey. The speakers will disaggregate the overall trends into demographic groups and highlight geographic variation across states and the 20 largest metropolitan statistical areas. That will allow organizations to identify the households likely to be in most need of support in their communities.
The virtual event will also provide insight on the existing policy and programmatic interventions—within various levels of government and nonprofits—that offer examples of what could be implemented in communities to meet nutritional needs.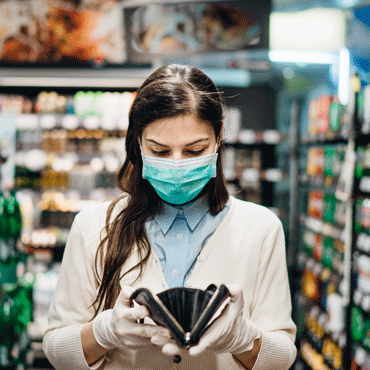 Speakers include:
Lowell Ricketts, Federal Reserve Bank of St. Louis
Elaine Waxman, Urban Institute
Kristen Wild, Operation Food Search
Daniel Paul Davis, Federal Reserve Bank of St. Louis (moderator)
Register for the webinar, which takes place Thursday, August 20, at 3 p.m. (ET). Participation is free, but preregistration is required.
The Connecting Communities® webinar series is a Federal Reserve System initiative intended to provide a national audience with timely information on emerging and important community and economic development topics. The series complements existing Federal Reserve community development outreach initiatives that are conducted through Reserve Bank regional offices and at the Federal Reserve Board of Governors in Washington, DC. All webinar sessions are recorded and archived on the Connecting Communities® website. For more information about this series, email communities@stls.frb.org. For more information on the Federal Reserve's community development work, visit FedCommunities.org.