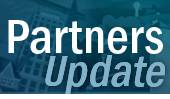 September/October 2014
Articles
Departments
Subscribe Online
Comment Requested on Proposed Community Reinvestment Q&As
The Fed Board of Governors, the Federal Deposit Insurance Corporation, and the Office of the Comptroller of the Currency recently requested comments on proposed revisions to the "Interagency Questions and Answers Regarding Community Reinvestment."
The Q&As provide additional guidance to financial institutions and the public on the agencies' regulations that implement the Community Reinvestment Act (CRA). For instance, the proposed guidance provides examples of innovative or flexible lending practices and addresses community development related issues. Check out the proposed revisions and then add your thoughts. (You can also view others' comments.)
The comment period closes November 10, 2014.