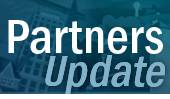 September/October 2014
Articles
Departments
Subscribe Online
Join Webinar Discussion on Participation Loans for Small Businesses
What are participation loans and how can they support small businesses in accessing credit? Join community development practitioners, researchers, and policy experts from across the country on Wednesday, November 5, at 3 p.m. ET for a webinar session on this topic.
Participation loans are a way that small businesses in underserved areas can often secure a loan that both a traditional financial institution and an alternative lender—such as microlenders, community loan funds, and community development financial institutions (CDFIs)—issue together. These loans can be an important part of the credit market picture that allows lenders to lend in ways that suit their institutions and underwriting policies while also providing much needed capital to small businesses. The session will highlight some small business loans that were done in partnership and examine how the instituations collaborated to issue parts of the loan.
Featured speakers include Dave Clark with Woodlands Community Lenders; Dan Reitz with First Microloan of West Virginia; John Hamilton with the New Hampshire Community Loan Fund; and Jen Giovannitti with the Richmond Fed.
Register for this session at the Connecting Communities® website. Participation is free, but preregistration is required.
This event is part of the Federal Reserve's Connecting Communities® series, a national initiative intended to provide community development practitioners, financial institution representatives, policymakers, and others with timely information on emerging and important community development topics.